DGS welcomes first female principal
More stories from Emma Fudacz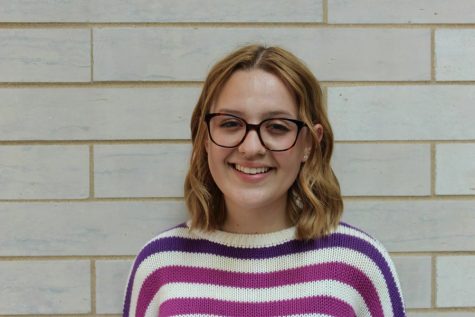 More stories from Gwendolynne Royle
On Jan. 7, Superintendent Dr. Hank Thiele announced that Arwen Pokorny-Lyp would be taking over the principal position following Principal Ed Schwartz's retirement on July 1. Schwartz has served as the principal of DGS since 2014, but is excited to see Pokorny-Lyp as his successor.
Pokorny-Lyp is currently the principal of Hinsdale South High School and started her career in education as a social studies teacher.
"A social studies teacher is just who I am in my heart… sometimes I think that being a principal is not that different. It's taking and analyzing all of the small parts of the school to put it together into something more meaningful as a school culture than who we are as individuals," Pokorny-Lyp said.
Thiele shared his excitement to have Pokorny-Lyp on the administration team, noting that her being the first female principal in DGS history is a milestone for the school.
"I think it is important for all of our students to interact with a variety of staff with different backgrounds, as we will spend our lives getting to know many people that are unique and different from us. Having a female principal with young children will definitely be a new leadership profile for South High," said Thiele.
Thiele explained why Pokorny-Lyp emerged as the frontrunner for the principal position and was the candidate the committee ultimately decided on.
"Ms. Pokorny-Lyp is an experienced and highly respected high school principal. I believe she has all of the skills to continue and expand the leadership Principal Schwartz has offered South High and District 99… Most of all, she is an innovative, caring, and student focused educator that will serve South High well," said Thiele.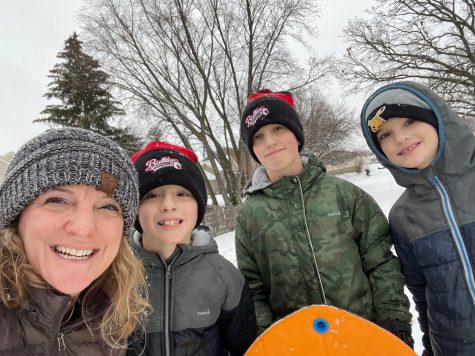 Pokorny Lyp is a brand new face in District 99, but Thiele assured that she will reflect the values of the DGS community.
"I believe that [Pokorny-Lyp] will both respect the traditions of South High while also looking for ways to expand the experiences we offer. It will be important for students and staff to help welcome her and lead her through this transition," said Thiele.
Schwartz is also excited to see Pokorny-Lyp take over as Principal.
"I have known Ms. Pokorny-Lyp for many years and she is a quality person and educator," said Schwartz.
Freshman Holly Johnson was one of the students selected to be a part of the hiring process for the new principal. Johnson is excited at the prospect of having a female principal for the first time in the school's history.
"I think it's going to be new and awesome [to have a female principal]," Johnson said.
Pokorny-Lyp detailed some of her initial goals as she moves into her new position.
"I want to amplify and empower student voice to help students create the most inclusive school environment we possibly can," Pokorny-Lyp said.
Leave a Comment