'Everything that could go wrong did go wrong:' DGS Bands persevere at Purdue Jazz Fest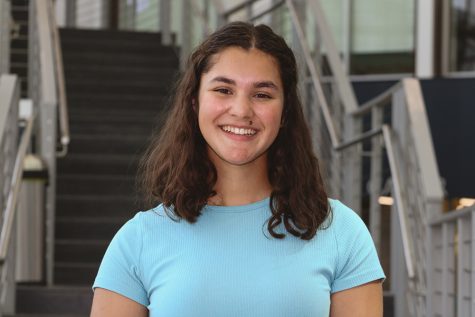 More stories from Catherine Hewawissa
Forty-five minutes trapped in an elevator, two encounters with the fire department, missing instruments and more, how an annual field trip challenged DGS bands more than musically.
"Everything that could go wrong did go wrong," senior Jazz Ensemble member Ryan Adams said after attending the 33rd Annual Purdue Jazz fest on Jan. 20-21.
DGS jazz bands traveled to Indiana to participate in a jazz workshop and competition, concluding the trip with the Jazz Ensemble earning a superior rating– a happy ending to an otherwise chaotic weekend.
Not long after arriving at the hotel, the bands were faced with their first fiasco, when 16 student musicians got trapped in an elevator.
"We realized 'oh we're stuck here,' we tried calling and texting people and yelled 'we're stuck'… eventually we got cell service. The hotel staff wanted to wait for a mechanic to come and fix the elevator and they said it could [take] hours, [Robbi] Hicks called the fire department, and they showed up within 5-10 minutes of our call and pried the doors open. We were stuck in there for a total of 45 minutes; It really sucked," Adams said.
The following day, a series of unfortunate events followed the bands. Between searching for their missing amps, realizing instruments were left behind in Downers Grove and searching for a replacement for a broken upright bass 20 minutes before performance time, the jazz bands were faced with a lot of challenges.
As the Jazz Ensemble gave the closing Fowler Hall performance for the festival, the fire alarm began to sound during their rendition of Duke Ellington's "Jam-a-ditty," leading to the DGS band's second encounter with the Purdue Fire Department.
Alery Salmeron
"We all were doing our solos, and I guess we were just way too good because the fire alarm started going off. No one confirmed, but I'm hoping it was just a false alarm. [After evacuating and returning,] we literally just went on with our solos and everything. The fire was the most calm and tame thing of the weekend honestly," senior baritone saxophone player Christian Kirkpatrick-Nieves shared.
"Somehow after everything going wrong, everything did just kind of work itself out fairly quickly. It was a miracle," Adams said.
Leave a Comment