Horoscopes: How your sign should handle the holidays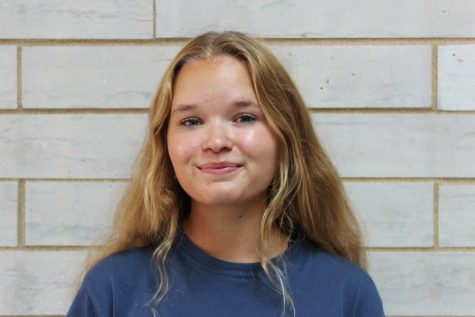 More stories from Sally Lichner
Capricorn – Give a gift
Capricorns it is your time to shine. Although holidays may bring you some stress, remind yourself to take a break and do what you do best – giving. Your precise perfectionist nature and your care for others make you the most appreciated gift giver this holiday season.
Lucky cookie: Chocolate chip
Aquarius – Ugly Christmas sweater
The holidays bring out your creative spirit Aquarius. You are quite thoughtful with not only your gifts but with your holiday crafts. Go all out on some fun holiday ugly sweaters, and let your built-up festive excitement out.
Lucky cookie: Macaron
Pisces – Watch some Holiday movies
Pisces, the holidays hit you right in the heart. This is a very emotional season for you, so surround yourself with loved ones and take time to curl up in front of the T.V. Whether it's "Frosty the Snowman" or "Elf" these holiday movie classics are guaranteed to lift your spirits.
Lucky cookie: Oatmeal raisin
Aires – Go ice skating
Aires, the wintertime is practically perfect for you. With cold weather comes snow, ice and winter sports. Go have some fun with family and friends by letting out some steam on the ice this holiday season.
Lucky cookie: Macadamia nut
Taurus – Go holiday shopping
Taurus, holidays can possibly be stressful for you if you are not doing what you love – caring for yourself. Take a trip to the mall this holiday season. Don't be afraid to rack up your card with skincare, clothes, and kitchen sets. For your family and friends… obviously.
Lucky cookie: Gingerbread
Gemini – Have a holiday party
Geminis you thrive in the holidays. You gain a majority of your energy from the people you surround yourself with. To achieve the most joy this holiday season, think of planning a fun Christmas or New Years party to get your social juices flowing.
Lucky cookie: Snickerdoodle
Cancer – Listen to holiday music
Although the holiday season comes with many mixed emotions, Cancers have learned to handle it. To avoid stress this December, try to sit back and relax and listen to your favorite holiday tunes. Don't be afraid to let your emotions out as you belt out the lyrics to "All I want for Christmas is You".
Lucky cookie: M&M candy cookie
Leo – Send out Christmas cards
This holiday season let everyone know you are ready to shine Leo. Reach out to friends and family by sending them a beautiful hand-crafted Christmas card. Give them the best gift you can give: yourself.
Lucky cookie: Butter cookie
Virgo – Decorate your house
It's time to calm down Virgos. The holidays are particularly stressful for you being surrounded by the chaos of family parties and planning perfection. Start doing what you do best: organizing. Take time for yourself to decorate your household into a magical winter wonderland.
Lucky cookie: Gingersnap
Libra – Bake cookies
Libras you've worked so hard this holiday season. You show your affection best through the gift of baking. Turn on some Christmas tunes and heat up the kitchen with some classic holiday treats. Whether it's snickerdoodles, gingerbread or classic chocolate chip, baking therapy is guaranteed to calm you down.
Lucky cookie: Sugar cookie
Scorpio – Spread holiday cheer
Don't let Scorpio's hardshell deceive you – they are passionate about the holidays. Scorpio's feed off of the pure giving joy of Hanukkah, Christmas and New Years. Don't be surprised if you see them sneaking in as a mall Santa, or snatching a big New Years' smooch.
Lucky cookie: Spritz cookie
Sagittarius – Go sledding
Although Sagittarius season is in the rearview mirror, this doesn't mean you can't have fun this winter. Your adventurous spirit will lead you to many fun snowy adventures this holiday season. Get out, pack your sled in the car and head for the hills to get the most joy out of the holidays.
Lucky cookie: Peanut butter cookie
Leave a Comment