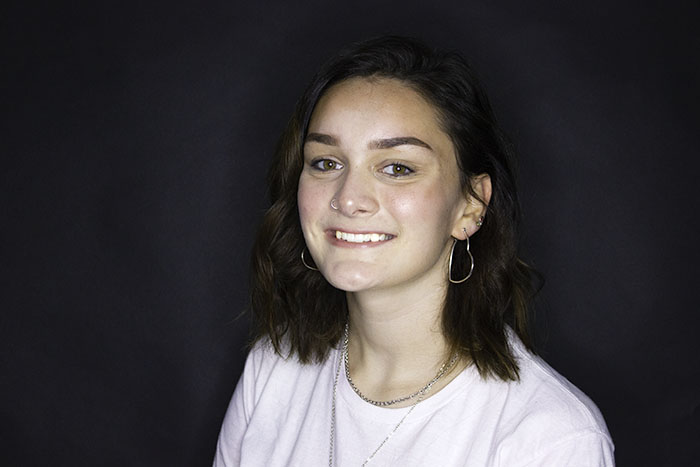 Isabella Johnsen is a senior at DGS and is a Copy Editor for the Blueprint. This is her first year on staff. 
Outside of journalism she loves to explore other aspects of art like music and photography. Johnsen loves to sing, play the guitar and take photos whenever she can. 
In addition to arts, Johnsen is passionate about being a leader, involving herself in organizations like Operation Snowball, Mad Dash, and Peer Led Life Skills. She has been providing service to her community since her sophomore year, hoping to help as many people as possible. 
Johnsen would like to attend a four-year university after high school. She plans on majoring in English or psychology with minors in photography and social media marketing. In the future, she would like to write and take photos for Rolling Stone Magazine.
Isabella Johnsen, Copy Editor
Feb 18, 2020

'Sex Education' tackles serious topics in cool, 'quirky' way

(Story/Media)

Feb 12, 2020

'High School Musical: The Musical: The Series' takes Disney to the next level

(Story/Media)

Jan 28, 2020

Student diversity is shown through the different languages at DGS

(Story)

Jan 16, 2020

Top ten worst dates to go on during winter

(Story/Media)

Jan 13, 2020

Zayn Malik: Where is he now?

(Story/Media)

Dec 18, 2019

The same, but different: Birthday twins

(Story/Media)

Dec 06, 2019

Breaking boundaries: Trevor Parker inspires students to share their stories

(Story/Media)

Nov 22, 2019

How to camp out for concerts 101

(Story/Media)

Nov 22, 2019

Friendship Friday

(Story/Media)

Oct 23, 2019

Slowikowski speaks for Red Ribbon Week

(Media)

Oct 21, 2019

'Zombieland: Double Tap' worth the 11 year wait

(Story/Media)

Oct 21, 2019

From pain to power: Slowikowski's story inspires students during Red Ribbon week

(Story/Media)

Oct 18, 2019

The new generation: How teens use fashion to express themselves

(Story/Media)

Oct 09, 2019

The evolution of 5sos: From pop-punk kings to playing with The Chainsmokers

(Story/Media)

Oct 04, 2019

MFP construction underway at DGS

(Story)

Oct 02, 2019

What haunted house should you go to based off your sign?

(Story)

Sep 25, 2019

Ashbary Coffee House review

(Story/Media)

Sep 24, 2019

Homecoming assembly: Photo gallery

(Story)