The evolution of 5sos: From pop-punk kings to playing with The Chainsmokers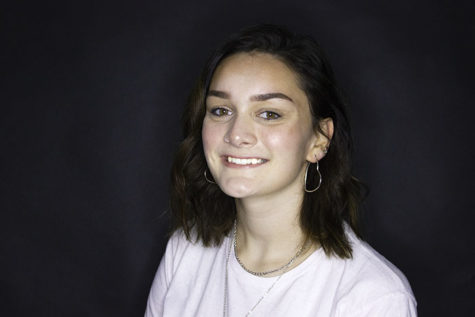 More stories from Isabella Johnsen
On Oct. 4, 2019, the Australian pop-punk band 5sos, or 5 Seconds of Summer, co-headlined a show with The Chainsmokers at the United Center. Most fans were upset at the fact that instead of going on tour by themselves, which they easily could've done, they decided to go on tour with one of the worst beep-boop artists of this generation — The Chainsmokers. This tour strayed far from the image they've been striving to achieve, yet never fulfilled, ever since they joined the music industry.
5sos debuted on Youtube in 2014 when a member of One Direction, a british boyband, tweeted about their cover of 'Teenage Dirtbag' by Weezer. This skyrocketed their fame and prompted them to be invited to go on tour with One Direction that same year. Going on tour with the world's most popular boy band while trying to portray this rocker image didn't help them much. It just made them look like lost emos who have this really good, unique sound that is no where near One Direction.
After touring with One Direction for two years, they had built up their following enough to embark on their first headline tour, finally giving the band the image they wanted. Their first tour was called 'Rock Out With Your Socks Out,' — weird, I know — where they got to showcase their true punk-rock core. This involved intense guitar solos, lots of screaming and their faces beaming the entire time because they were surrounded by a crowd of people who loved them for whom they are.
Now, they started topping the charts with having songs on the radio and starting to become a really well known band, which meant more music all the time. The fans' hunger for constant new music never lasted long because the 5sos boys kept us well fed by releasing singles, covers and albums on a regular basis. This allowed them to go on yet another tour to promote their second album, 'Sounds Good Feels Good,' where they gave more personal insight into the life of a rockstar.
After the tour for their second album, the band was radio silent for almost three years, taking this time to explore their sound and find out who they wanted to be as musicians. Then 5sos released its most recent album in June of 2018 and shortly scheduled a tour after, selling out almost everywhere in the US.  Finally they were experiencing what they'd always dreamed of: reaching their peak with several songs on the radio and bringing in a more diverse fanbase with their new sound.
When they announced they were going on tour with The Chainsmokers, they had dedicated fans, like me, who were questioning if buying a ticket was worth it. After the long internal battle in my head, I decided that even though I've seen them 12 times, I wouldn't let this concert be the first time 5sos had come to Chicago without me seeing them. I was hopeful that maybe sitting through an entire Chainsmokers set wouldn't be the worst thing in the world if I got to see my favorite band.
After sleeping outside the arena in 50-degree weather and standing in line for hours on end, I finally got inside where I was at the barricade, front row. I patiently waited through the opening pop-indie act, Lennon Stella, to see what we had all been waiting for — 5sos. Screams erupted throughout the entire stadium, and those who were once sitting jumped to their feet at the sight of these four boys.
They put on one of the most interactive sets I have ever been to and made me no longer regret the $167 I spent on my ticket. I had never seen a crowd so engaged with the artists, and it truly made everything so much more magical. While all their music felt shortened because their set was rushed, their music still managed to set my soul on fire engulfing me in the magic that is 5 Seconds of Summer.
My friends and I couldn't be bothered to stay for The Chainsmokers set, as we walked out of the United Center with not only the setlist from the stage, but also the guitar pick from the bassist. While drinking my post-concert McDonald's Sprite, my skin still tingled from the adrenaline rush I was coming down from. Even though I spent so much money to see the concert, it was worth it.
5sos put on an astounding show that completely transcended my expectations even though deep down I knew that they would provide an earth-shattering performance. While I do think that realistically 'co-headlining' with The Chainsmokers wasn't a good business move I do know that it hasn't affected 5sos connection with their fans. No matter what rollercoaster 5sos drags us on next, I know that the fans will just sit back and enjoy the ride, their our boys from beginning till the end.