How to camp out for concerts 101
Hang on for a minute...we're trying to find some more stories you might like.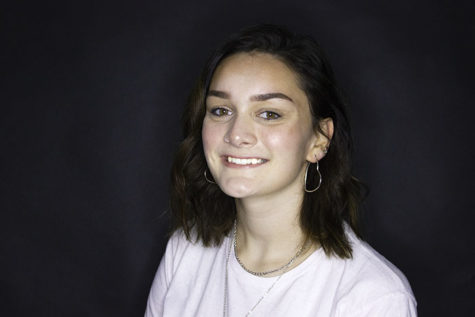 More stories from Isabella Johnsen
You have been waiting all week for this exact moment. Presale tickets go on sale in two minutes, and you're patiently waiting in Ticketmaster's browser with your verified fan code. Your stomach does backflips, and you get the feeling in the back of your throat like you're going to throw up.
You NEED these tickets. As the clock starts the countdown, your palms begin to sweat and your thumbs anxiously twiddle at the base of your phone. This is your absolute favorite band; there's no way you couldn't get these tickets, right?
5.4.3.2.1.
You immediately type in the code that has been sitting in your inbox for weeks. As the tickets load onto your screen, you buy the closest tickets you can–floor seats. You race to the checkout knowing that once you successfully type in your credit card number you'll finally be able to breathe again.
Finally, you get the confirmation email congratulating you on your purchase, hyping you up for your show that is later this week. Now you must face the harsh reality that you're going to a concert during hell-October in the midwest-where the weather is never in your favor. The worst part of it all?
You need to camp out to get front row.
There are certain things you need to know and understand before embarking on the journey that is camping outside an arena in the middle of Chicago. Especially if you're planning on sleeping outside there are a couple of Do's and Don'ts you need to know in order to be safe, while also having a good time.
If you're planning on sleeping outside then you need to get a tent; sleeping on the ground with some blankets may seem like the cheaper route, but it's not safe. You will want to be as warm as possible when the weather drops to the low 30s in the middle of the night. You're here to have a good time, not be cold and miserable.
Along with staying warm, you should invest several dollars in buying hand and foot warmers at your local CVS. These might seem pointless, but they really do help when you can no longer feel your limbs as you're on the brink of hypothermia. They are a little piece of heaven when you're trapped in the piercing cold wind of the windy city.
Make sure you have food. If you're trying to not pass out when your favorite artist comes on stage, you should make sure you're eating food periodically throughout the day. Nutrients and eating are important and if you're not giving your body what it needs you're not going to feel good.
Try to make friends with your camp out neighbors because if you need any help they're going to be your only support system for the next couple hours. If one of you needs to go to the bathroom, the other person can hold your place in line so that no one tries to steal your spot. Also, if one of you needs food or water one person can get what the group needs without being told to get to the back of the line when you return.
Don't do anything alone. No matter how sure of yourself you are, your safety is the most important thing in the world and going to a concert completely by yourself could be dangerous. Try to have a concert buddy or make a new friend with common interests so you won't be standing alone in a dark alley.
Concerts are a transcending experience that can take you out of reality and into a world of bliss and excitement. The only thing that could ruin the daze of good music and vibes is being stuck in the back not being able to see anything. This is why camping out for concerts is a rewarding experience when you get to be face to face with your favorite musician.
You've successfully made it to the concert, ticket in your palm that is plastered in sweat from your hand warmer. As they scan your ticket you run to the stage with the shine of the sweet silver barricade within sight. You reach out your hand and let the cool metal bar melt away all your worries as you smile at your friend next to you.
Congratulations–you made it.