Top ten worst dates to go on during winter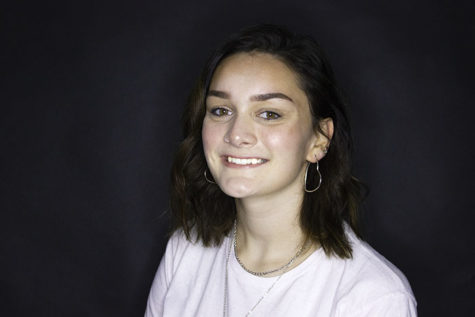 More stories from Isabella Johnsen
Winter is the coldest, most dreadful season of the year, especially in the Midwest, yet it's also known as cuffing season, and if you're trying to fall in love this ice season, here are some date ideas you should stray away from this year.
10. Seeing Christmas Lights — Wow imagine dressing up to go look at trees with a couple of Home Depot string lights wrapped around them. Oh wait — people do. If you want to spend quality time with your significant other, don't take them to go stare at the same lights you see strung up and down every other suburban street. Indulge in something more interesting, and your relationship will continue to have a spark.
9. Go Jump Around at an Indoor Trampoline Place — Ah, the sound of children crying and the smell of pee are the perfect combination for love. While jumping around trying to avoid completely knocking out an eight-year-old sounds like a blast, it's truthfully a recipe for disaster. The last thing you need this winter is to romantically jump too hard and harm yourself or others.
8. Outdoor Mall — Walking around when it's freezing outside is bad enough, but doing it to go from store to store without being able to buy anything because you're too broke from Christmas? Absolutely not worth it. If my cheeks are going to be rosy, it'll be from my blush and not from hypothermia.
7. Going For a Walk — While romantic strolls around parks or neighborhoods are perfect for a warm summer night, during winter it just isn't it. You will make it ten minutes in your coat before your body starts to lose feeling and you're worried about your own body more than the one next to you. You'll be so focused on how cold you are instead of getting to know your significant other.
6. Movies — While these are terrible all year long, they somehow become ever worse date ideas in the winter. Sitting next to someone you want to get to know in silence for an hour and a half, not knowing if you should touch or not is a mating ground for awkward interactions. Unless you guys have been dating for a while, I don't recommend traveling to your nearest movie theater, where parking is impossible to find and dates are doomed to fail.
5. Ice Cream — I am always down to go get a blizzard at the nearest DQ, but eating cold ice cream in the cold just doesn't mix well. Not only are your outsides shivering, but your insides are, too. You might as well lick a pole in the middle of winter if you're thinking about going on an ice cream date.
4. Waterpark — Great Wolf Lodge is a whopping 52 miles away and an absolute waste to go to in the winter. While water parks are a great idea indoor water parks are always limited to the same three slides that get boring after day one. If you're looking for aromatic getaway maybe stick to a warm cabin and not a pool of possible germs.
3. Rollerskating — Ah, ice skating's ugly cousin! Rollerskating is never fun, but facing the cold head on to go fall on your tailbone again and again sounds more like a nightmare. Why fail around on four wheels when you can relax under warm blankets instead without the fear of hurting yourself.
2. Concert –– Standing outside in cold to see an artist that one of you is more into than the other will leave you guys not wanting another date. Be careful when going to concerts in the winter because traveling on slippery roads fit an hour of bliss isn't always worth it.
1. Ice Skating — If you're offering to take someone ice skating on a date it's because of either one of two things. 1. You know you're good at ice skating and you want to show off or 2. You're hoping it will be a romantic learning experience where you fall into their arms. Either way, it's a terrible idea because you're trapped in a cold room with a bunch of preteens.