Zayn Malik: Where is he now?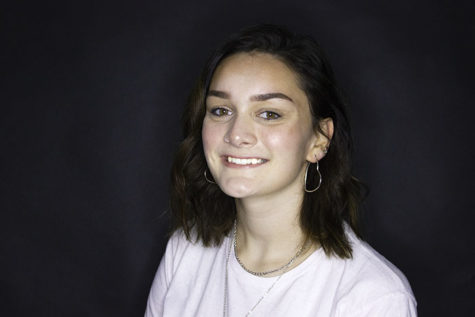 More stories from Isabella Johnsen
The most mysterious man in the band. The staple "bad boy" of one of the biggest boybands in history — One Direction. Zayn Malik in the last decade has not only stolen the hearts of teenage girls across the globe but shattered them to pieces. There and an instant, yet gone in a flash. All we can ask now is…
Where is he now?
After Simon Cowell connected the five One Direction boys into a heartthrob boyband their fame started to skyrocket. They were selling out arenas across the globe and hypnotizing teenage girls with their charming British accents. They never won X-Factor but they didn't need to, for they had already won the hearts of every teenage girl under the sun.
Malik was the most puzzling character in the band because he was wearing leather jackets as opposed to the other boys wearing bright polos. He was always different from the other members due to him being more introverted and having a darker aesthetic. However, this didn't stop the band from winning over 50 awards during their time together and completely taking the world by storm.
You could easily point out Maliks's voice in any song, for he was commonly hitting the glass-breaking high notes that caused girls to involuntarily swoon. Swoon all you want, yet Malik was unavailable and began dating Perrie Edwards from the female British band, Little Mix. They were together for two years before getting engaged, yet after being engaged for two years everything flipped.
On March 25, 2015 Zayn Malik paid millions of dollars to get out of his contract with One Direction. He cut not only ties with the boys but ended his two-year engagement to Edwards over text message, causing her to be momentarily homeless. It was a dark Wednesday when he left and girls in every country were heartbroken and crying in the bathrooms of their schools left wondering, why did he leave?
Immediately after his split from the band, Malik started to make statements about how he "never really wanted to be in a band," and that the boys and himself were "never really that close anyways." One year after leaving One Direction, Malik came out with his first solo album "Mind of Mine" with the lead track "Pillowtalk" featuring a music video with his new girlfriend Gigi Hadid. This new album brought out a new more mature pop sound from Malik one that was unheard in his One Direction career.
He became the first British male artist to debut at number one in both the UK and the US, with his debut single and album. Following the release of his album, Malik went on tour playing some shows around the US to promote "Mind of Mine." In 2017, Malik released a track with Taylor Swift for the movie "50 Shades Darker" called "I Don't Wanna Live Forever."
In 2018, Malik was a part of several other musical collaborations with popular artists such as Sia and PartyNextDoor. He also slowly began releasing songs from his second album "Icarus Falls" which finally released in December of 2018. Along with music, Malik began to get more involved with fashion by not only modeling but releasing a shoe line with Guiseppe Zanotti.
Now Malik is a lot more himself, breaking out of the chains that tried to restrict him from making the music he always wanted to. While his freedom did come with a price everything he now creates is finally his own. Though he's not topping charts as much as he used to, he's happy and that's all that matters.
Where is he now? He's creating a name for himself that he can finally be proud of.