Top ten Tuesday: Holiday gifts for teens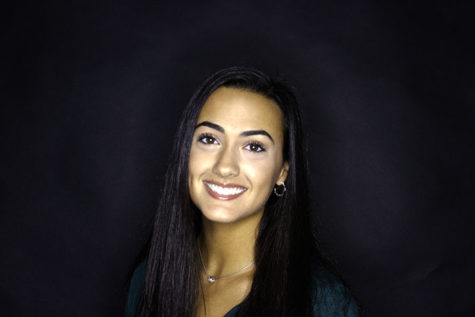 More stories from Alyssa Deplaris
The holiday season is fast approaching and you realized you have nothing to gift your fellow teenager. You will have to witness the look of disappointment in their eyes when it's evident you have nothing to present to them. This unfortunate scenario is exactly why I created the ultimate top ten last-minute holiday gifts for that special someone you forgot about.
10. Charging Station
This gift is very convenient for teens who have a million devices to charge. A charging station is perfect for on the go travel, at school or at home. Amazon: Charging Station
9. A gift card to any food place
I know I spend all my money on food and so do most teens. This is ideal when you have no idea what someone's interests are.
8. Socks
Socks are always a go-to. You can never have enough of them, and it's definitely one gift that will be put to use this winter.
7. Lights with a remote
There are many times where I am comfortable in bed and then realize my lights are still on. The last thing I want to do is jump out of my warm bed and turn the lights off. Lights with a remote are perfect for that lazy individual.
Amazon: Lights with Remote
6. Snuggie
I remember when Snuggies were popular six years ago, but they honestly need to make a come back. They are comfortable and anyone enjoys being cozy.
5. Stick-on phone pocket
A stick-on phone pocket sticks to the back of your phone and can hold cards, including a school ID. It is very convenient and accessible.
4. Phone charger
We all know that one person who is always losing their phone charger. This is probably the most useful and convenient gift; you can never have enough of them.
3. Essential oil diffuser
Essential oil diffusers are perfect for anyone; they release relaxing smells and always receive a great reaction when gifted as a present. Once you decide to gift your fellow teen a diffuser, read my article on what oils are superior. Top Ten Essential Oils
2. One month of Disney +
Everyone's free Disney + trial has expired which is why one extra month of streaming will definitely brighten someone's day.
1. Heated Blanket
A heated blanket is probably one of the best things to ever happen to me. During the cold winter months, a heated blanket is a necessity. This warm gift is made for teens who are sleep deprived and need to hit the hay.
Leave a Comment