The ideal three ingredient quarantine cookie recipe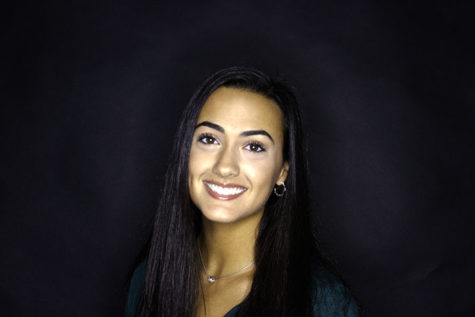 More stories from Alyssa Deplaris
Throughout quarantine, I have been determined to bake quick, easy and healthier cookies. Baking has never been my strong suit because I lose my patience and never follow the recipe word for word. However, I discovered the easiest three ingredient oatmeal cookie that excludes loads of sugar and hours of baking.
This recipe makes the ideal quarantine cookie because many people have the needed ingredients in their kitchen, which avoids visiting the hectic grocery stores. They are significantly healthier than your traditional chocolate chip cookie but will not fail to satisfy sweet cravings. If you are an impatient baker looking for a treat, this three-ingredient oatmeal cookie recipe is for you; there's pretty much no way to mess this one up.
Three Ingredient Oatmeal Cookies
Prep time: 10 minutes
Baking time: 7-8 minutes
Chilling time: 4 minutes
Total time: 22 minutes
Ingredients
2 ripe bananas
1 1/4 cups rolled oats
1/4 cup chocolate chips
Instructions
1. Preheat oven to 400 Fahrenheit.
2. In a medium bowl mash the bananas. If you want your cookies to have zero chunks, mash until the bananas reach a smooth consistency.
3. Stir in the rolled oats into the banana mixture.
4. Add the chocolate chips to the bananas and oats, stirring the mixture to distribute the chocolate.
5. Form the cookies into 1" balls, placing them about 1-2 inches apart on the baking sheet.
6. Bake for 7 to 8 minutes, or until the cookies are slightly golden.