You will not be found: "Dear Evan Hansen" disappoints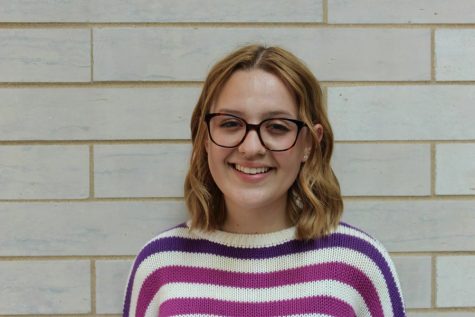 More stories from Gwendolynne Royle
"Dear Evan Hansen," is a Broadway musical that took the world by storm in 2016 winning six Tony's including Best Musical, Book and Score. Taking home the award of "Best Leading Actor" was Ben Platt who has returned to the story in the new movie adaptation, which was thoroughly disappointing.
The story follows a teenage boy, Evan Hansen, struggling with anxiety and depression who has an assignment to write a letter to himself everyday stating what he is feeling. Then another student, Connor Murphy, takes the letter, which ends up in his pocket when he later takes his life. Everyone then believes that Connor wrote his final words to Evan and he gets caught up in the lie, convincing Connor's family and everyone else that they were best friends.
Messed up right? I have never been a huge fan of Dear Evan Hansen, as I don't believe that the story accurately portrays an actual mentally ill teen, instead it is the life of a depressed and anxious kid through the eyes of an adult, which I believe is the reason people my parents' age love it so much.
This movie was riddled with portrayals of teenagers that were far from accurate. There was a completely serious scene in which two characters compared their dosages of Lexapro and Zoloft, which is a conversation that would never happen between two real teens. There was another scene where Evan fell down on stage while talking about Connor, whom everyone believes to be his best friend, the entire audience took out their phone to record and laugh at him.
I get that everyone loves to think that teenagers are mean and awful, and I know there are some that are, but nothing like that would ever happen in a real high school because most of us aren't soulless monsters.
Ben Platt shined bright in this role, though he might need some screen training, but there has been a lot of controversy over him being cast in this role. People are sick of seeing 27-year olds play highschoolers, which is a sentiment I completely agree with. This cast was almost as old as the cast from the movie adaptation of "Grease".
There was an abhorrent number of dead-on close-ups that were unnerving and uncomfortable to watch. The directing style in the movie can only be described as corny. There was a sequence in "You Will Be Found" that was an allusion to the Broadway production where videos online zoomed out until they all formed Connor's face, which I always thought was corny on stage, but it is even worse in a $28 million movie.
I left the movie having felt the emotions that the director intended me to feel, but not because of any choice he made. The music is unbelievably moving and absolutely overshadowed the atrocities in the rest of the film. The movie wasn't the worst movie musical I've ever seen, but the storytelling wasn't believable and the casting choices consistently pulled me out of the viewing experience.
Leave a Comment