Rating the trendiest gifts of the holiday season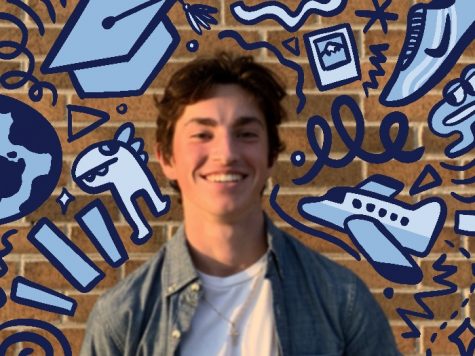 More stories from Luc Alvarez
With the beginning of a new decade and a new semester, the holiday season of 2019 has officially ended. While this will bring disappointment and a minor depression to most DGS students, there's still a chance to look at some of the trendiest gifts and whether they were a hit or miss.
Air Force Ones
I thought there was no way more people could get these after they took off last year, but they're still going strong into 2020. They're still a super-clean looking shoe and won't go out of style for a while, but maybe not the best if you're trying to stand out from the crowd.
Even though VSCO girls have taken over Forces, I still want a pair. They're good looking and not crazy expensive which is why they get an 8/10.
TikTok Lights
After first being popularized on TikTok, these LED light strips started showing up in people's Snapchats, finally answering the question everyone was asking: What if my entire room was one color? As someone who got these myself, I must admit that they do they look dope and can create any kind of vibe for your room.
Overall I'll give these a 9/10 because of how cheap they are while still looking great.
Designer Anything
I'm going to be honest, I still don't get this one. You go to DGS, you're not fooling anyone with your Gucci belt  or Louis Vuitton bag. There are also so many fakes out there that a decent amount of people will just assume you're faking it for clout.
In my opinion these all look tacky and like you're trying too hard but people can buy what they want. I'd rather spend my money on literally anything else — 4/10.
iPhones
I'm torn on this one. On the one hand, my iPhone 7 dies by sixth period every day, and I really want a new one, but on the other hand, they're stupid expensive. Considering how much we use them, they're probably a smart investment and worth it if you're old phone was in need of an upgrade.
If you got a new iPhone, I'm jealous, but at least I won't be the designated photographer next time I go downtown, 7/10.
Flannel
Judging by guys' Snapchat stories, flannel isn't just for Fall anymore. Wear it over a hoodie and you just went from a six to an eight out of ten. It'll also give you major lumberjack vibes if that's something you've been missing in your life.
A flannel is for sure a top tier gift and a must-have for any high school guy. Flannels get a 9/10.