Darien discusses referendum, Sterigenics at city council meeting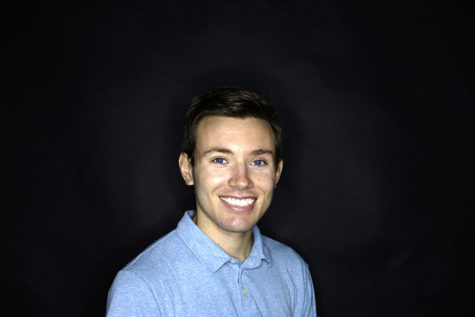 More stories from Paul Szmanda
On Feb. 4 the Darien City Council held a meeting at the City Offices building. Among the topics discussed were a referendum at Hinsdale South High School as well as persisting concerns over the Sterigenics plant in neighboring Willowbrook.
A number of parents of Hinsdale South High School students attended the meeting to ask the Council to urge their constituents to support an April 2 ballot referendum regarding the school's building structure. The referendum would raise taxes so as to fund $139 million in renovations, including improving school safety, making the building more accessible to people with disabilities and updating its heating system.
The parents also expressed concern about budget cuts that would be needed for the next school year if the referendum does not pass. The school's board has already made $42 million in budget cuts to various extracurricular programs such as football, marching band, and National Honor Society. In total the cuts have already halved the number of after-school activities from 80 to 40.
The referendum comes as numerous other schools across DuPage County approved their own referenda, including one in District 99 for $136 million. Hinsdale South has attempted to pass such a referendum on three separate occasions, but voters have failed to support them.
After emphasizing the academic, athletic, and extracurricular success that the school has had, Darien Mayor Kathleen Weaven proclaimed Feb. 6, 2019 to be Hinsdale South High School Day in Darien.
The Council also discussed ongoing concerns within the community regarding the Sterigenics plant in Willowbrook. The plant has been the subject of controversy over the effects that its ethylene oxide emissions are having on local air quality.
"
We feel that we're doing a great deal to benefit our residents."
— Mayor Weaven
The Council discussed the advantages and disadvantages of two different proposals for collecting air samples for testing: either three days a week over 30 days or every day for a month. Some aldermen were concerned that if Sterigenics knew of certain days on which testing was being conducted, they could ramp up production on other days and decrease it on the days of testing.
This comes as the cities of Willowbrook and Burr Ridge are also conducting air quality tests to determine the effects of the Sterigenics plant.
Darien has joined the lawsuit filed by the DuPage County State's Attorney and the Illinois Attorney General against Sterigenics. The Council is also alert to the air quality testing occurring in the area.
"We feel that we're doing a great deal to benefit our residents," Mayor Weaven said.
On Feb. 5, 2019 the EPA confirmed that Sterigenics was emitting dangerous levels of ethylene oxide into surrounding neighborhoods.
Leave a Comment