Looking back: who I am
Hang on for a minute...we're trying to find some more stories you might like.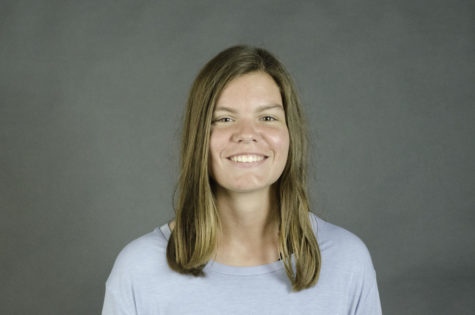 More stories from Sarah Major
When I reflect on my past four years, I have trouble coming up with a single word to accurately describe all of the changes that occurred during my time at DGS. I feel like I've learned a lot—how to manage my time between schoolwork and sports, how to build solid relationships, and how to start becoming the person that I want to be.
However, I didn't learn these lessons until my final two years of high school. My freshman and sophomore years were hard because I spent a lot of time trying to "fit in" and be a person that was not truly me. I struggled hardcore until the end of my junior year when I realized that it was pointless to spend my time shying away from the qualities that make me who I am.
During my sophomore year, my English teacher Mr. Parker, told us to surround ourselves with people who raise us up. I could attribute a lot of different things to my growth in high school, but finding activities like newspaper helped me grow into the person that I want to be. Being surrounded by people who genuinely encouraged me and pushed me to be my best made me a better person.
So for anyone who's struggling to find their place somewhere: find an activity, just one, that you're wholeheartedly passionate about, find your people in that activity and don't look back.
This article is from a series, "Looking back."
Find the others here:

About the Writer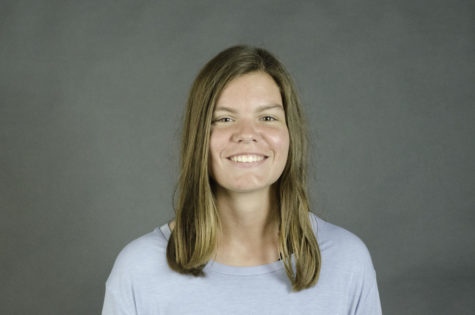 Sarah Major, Print Co-Editor-in-Chief
Sarah Major is a senior and works as a Print Co-Editor-in-Chief for the Blueprint. During the 2016-17 school year, she was the Print Features Editor for the Blueprint. Major won first place at the IJEA awards and an honorable mention award at NISPA for her spread on the DGS athletic code.
She has played on the DGS softball team since her freshman year and plays travel softball for Bombers Fastpitch Illinois. Major also manages the DGS football team in the summer and fall. Throughout high school, she has been involved in ACE, Mad Dash and National Honors Society.
In her tiny amount of free time, she enjoys blogging, re-watching Grey's Anatomy, bullet journaling, scrolling through her feed on Pinterest and adventuring with her boyfriend. When she graduates, Major plans to play college softball and major in psychology.