Farewell Friday: Tessa Lawler
Hang on for a minute...we're trying to find some more stories you might like.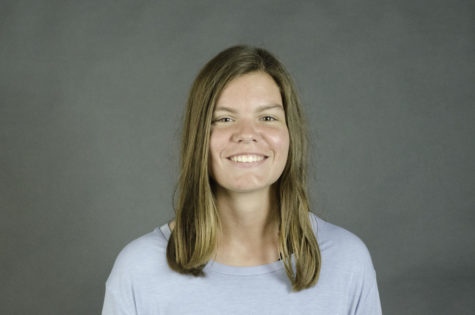 More stories from Sarah Major
Q: What was your favorite memory from DGS?
A: I'm assuming graduation will be my favorite memory.
Q: If you would like to give a shoutout to any staff member at DGS, who would it be and why?
A: Mr. Kuhn. He's the best.
Q: What are your plans after high school?
A: I'm going to UCLA to study psychology and global health.
Q: What will you miss most about high school.
A: Planning birthday parties for Mr. Kuhn.
Q: What will you miss least about high school?
A: AP Chemistry.
Q: What is the funniest memory you have from high school?
A: The class war my first period has with the room next to us.
Q: What advice would you give to underclassmen?
A: Don't take AP Chemistry.

About the Writer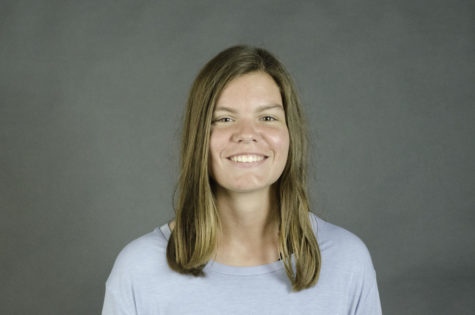 Sarah Major, Print Co-Editor-in-Chief
Sarah Major is a senior and works as a Print Co-Editor-in-Chief for the Blueprint. During the 2016-17 school year, she was the Print Features Editor for the Blueprint. Major won first place at the IJEA awards and an honorable mention award at NISPA for her spread on the DGS athletic code.
She has played on the DGS softball team since her freshman year and plays travel softball for Bombers Fastpitch Illinois. Major also manages the DGS football team in the summer and fall. Throughout high school, she has been involved in ACE, Mad Dash and National Honors Society.
In her tiny amount of free time, she enjoys blogging, re-watching Grey's Anatomy, bullet journaling, scrolling through her feed on Pinterest and adventuring with her boyfriend. When she graduates, Major plans to play college softball and major in psychology.