Looking back: high school sucks
Hang on for a minute...we're trying to find some more stories you might like.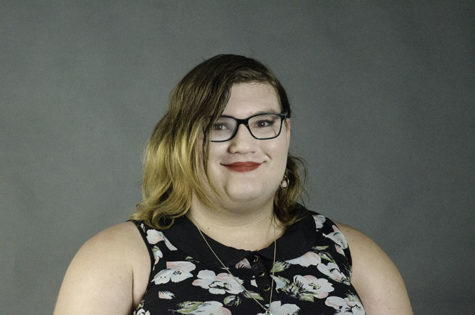 More stories from Elizabeth Rose Szpytek
No offense, but I can't wait to never see most of you again. It's not personal, I guess, it's just … kind of how it goes.
These last four years were not filled with happy memories for me; other people spent their spring breaks going on road trips, having bonfires and doing other montage-worthy cool teen things with friends, and my junior year spring break was spent stuck in a hospital because my brain decided that I didn't really feel like living anymore. I have this vivid memory of turning my phone on after getting out of inpatient and seeing that I didn't receive a single text asking where I had been. If that didn't make me feel like the most popular girl at school, I don't know what would.
I remember the feeling of my insides trying to get to my outsides if I saw even a glimpse of myself in the mirror. And I remember the panic attack in the third floor A hallway bathroom that lasted so long, a hall monitor came in and asked if I was having diarrhea.
I remember staring at the ground as I walked through the halls because I was terrified to meet people's eyes.
I remember the gut wrenching feeling every time I realized I was the only person without a partner in gym class.
I remember the time I first realized that I was really not 'fine,' sitting on the couch in the group therapy room in the D hallway.
I remember the first time I skipped lunch sophomore year because the day before, a kid at my lunch table called me a faggot and my friends didn't defend me. I remember going to my counselor the year after, requesting to drop my lunch period in lieu of a study hall so I would be able to avoid the shame of not having anyone to sit with.
I remember the night I found out my friend from summer camp killed himself.
I remember the funeral on a rainy, Monday afternoon.
I remember a lot of not-so-fun stuff about high school. And there's not some magic turnaround, there's no "but here are all the good times" moment; however, there is a "but."
I remember a lot of not-so-fun stuff about high school, but I learned a lot. Like, I have grown into a person I'm proud of being; I learned that I need to be in a state of constant growth, adaptation and evolution.
More than just facts and dates, I learned skills and ideas. I learned that education is something I must actively engage in and choose to do. I learned that, yeah, some teachers really do have whack philosophy on education and are there to just get a paycheck.
I learned that I shouldn't pay $100,000 for college.
I learned to communicate. I learned to take care of myself, physically and emotionally. I learned that in order to create an effective resistance against oppression I need to pick and choose my battles.
I learned that the only thing social media does for me is make me even more alone.
I learned that survival precedes morality, and because of that, fights for justice are a long term struggle. I learned that there are things in this world that I actually care about, things that give me purpose. I learned that even if I have trouble connecting to a lot of individual humans, I have a powerful love for humanity.
I learned that no one is noticing the tiny imperfections in me that I obsess over. I learned that I don't need to look attractive to have value.
I learned that some teachers that people say suck are actually really cool.
I learned that I'm allowed to assert myself and ask people to call me Elizabeth rather than let them choose to call me Liz.
I learned to grieve.
I learned that 80 percent of the time I should probably just shut up. I learned that social anxiety can sometimes manifest in people talking too much.
I learned that my music taste is not universal, which is totally fine. I learned that I don't really relate to a lot of my peers, but that doesn't mean I have to dislike them.
I learned that there are a lot of people who care for me.
I remember my final for ceramics last semester. I remember that I somehow overslept and came in after everyone besides a few teachers had already left the building. I remember hanging out in the ceramics classroom, talking with the teacher, cleaning the equipment and counters to prep for the next semester. I remember talking with her for quite a while even after we had finished cleaning.  I remember, she said, "What you are doing [being an out trans person] is really f***ing hard. High school's hard enough as it is, but what you're doing takes bravery and intelligence. You do it with such grace. I'm so proud of you." I remember how good that felt.
I hate high school. I don't hate what high school did to me.
This article is from a series, "Looking back."
Find the others here:

About the Contributor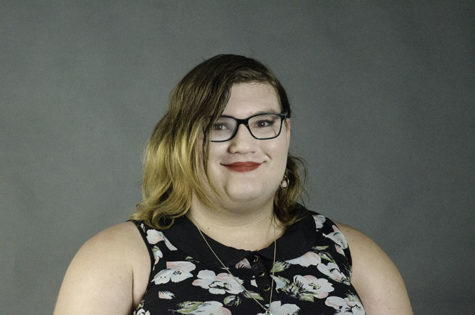 Elizabeth Rose Szpytek, Online Opinions Editor
Elizabeth Rose Szpytek (they/them/theirs or she/her/hers) is a senior at Downers Grove South, and—for reasons still unknown—oversees the online opinions section for the Blueprint. Szpytek, a self-described "genderqueer woman," is passionate about fighting the cissexism, transmisogyny and sexism that is ingrained into our society. She is a youth leader at Transcend, a trans youth group in Naperville. They also participate in their high school's peer-tutoring program.
Their free time is mostly spent annoying old geezers at stoplights by blasting bad pop punk out her car's speakers and writing (as well as perpetually editing) short stories. Szpytek tries to alleviate the infinite monotony of suburbia by escaping into film, video games and podcasts. 
They aspire to have a stable career in something although exactly what is unclear. Just not math.