Hulu's 'Little Fires Everywhere' brings the heat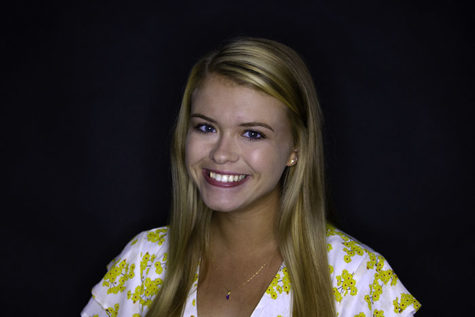 More stories from Sarah Barber
Right now, something everyone can benefit from is a good distraction, and Hulu has delivered a perfect option in the form of its eight episode miniseries: "Little Fires Everywhere."
This enthralling drama features prominent names, with Reese Witherspoon and Kerry Washington starring in the two lead female roles. Based on the novel by Celeste Ng, the show tackles issues of race, adoption, motherhood, sexuality and privilege in a small Ohio town during the 1990s.
Elena Richardson (Witherspoon) is a busybody mother of four, who fancies herself a crusader of those in need, while distracting herself from the hidden problems within her own household. Mia Warren (Washington) is an artist and a single mother, who doesn't need charity from anyone, and is harboring a big secret.
The show explores a variety of issues that all viewers can relate to. Washington's portrayal of Warren is full of fire, and provides a strong, black female heroine to root for, something which has been lacking in today's television. Her character is unapologetically herself, and strives to teach the same values to her daughter Pearl, played by Lexi Underwood.
Washington and Witherspoon are a power team, artfully tackling white saviorism and exposing the faults behind the perfect facades that are present in towns across America. The tensions between Richardson and Warren are a slow burning blaze, which explodes in the final two episodes of the series.
The first episode, which aired on April 22, begins with the burning of the Richardson's home, making it clear from the beginning that this show is not about normal family tensions. Each episode builds on its predecessor, leading fans to find out in the final episode who started the fire. Episode six takes place completely in the pasts of the two leads, and the backstory provides the viewers with insight as to how much each woman truly has to lose.
In addition to the racial issues tackled, the drama also features a custody battle over a one-year-old Chinese baby, May Ling, who was given up by her mother when she knew her daughter needed more than she could give her. Her foster parents are in the process of adopting, when her birth mother relocates May Ling, and wants her back. Washington's character is a coworker of the birth mother Bebe Chow, while Witherspoon's character is the best friend of the adoptive mother.
"Little Fires Everywhere" is an eight episode thrill, centering around tumultuous issues that will cause viewers to reflect on their own values, privilege and prejudices. It's a perfect, quick show for lovers of high quality cinema, those looking for a juicy drama, and everyone in between. To put it frankly, it's a must watch.
The trailer for "Little Fires Everywhere" can be viewed here.
Leave a Comment