Young Living is essential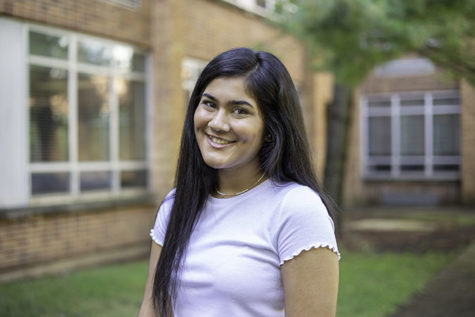 More stories from Srushti Desai
All natural and earth-friendly, plant-based essential oils have been all the talk recently. Essential oil diffusers became popular in 2018 when companies released new products; however, I have never been one to get into trends like these.
In Jan. 2019, senior Melissa Weidner started working with the company Young Living. Young Living is a company that sells essential oils and products infused with the plant-based oils.
A few of the products sold include lip balms, essential oils, lava bead bracelets and lash serums. These products range anywhere from $10 to $40.
The above-mentioned products are expensive, but all of the ingredients are 100% pure meaning no added substances or toxins. Along the lines of money, essential oils are usually quite strong and a little bit can go a long way.
If you couldn't already tell, I was quite intrigued by all of this information, so I tried a few of the items Weidner sells. I purchased the Meadow Mist deodorant, the lash serum, a migraine roller and a few of the essential oil infused Epsom salts.
My total for the five items came out to be $50, which is reasonable. I bought the items a month ago, so I had time to get used to the deodorant, lash serum and headache roller, and I have been obsessed with these products thus far.
The lash serum and deodorant were my favorite products overall because unlike companies with obnoxious marketing and unnatural ingredients, Young Living is simple and straightforward. I have seen major growth in my lashes, in just under a month, and the deodorant lasts all day—even through high-intensity workouts.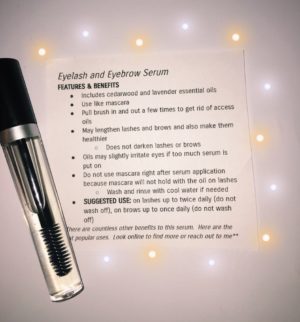 As mentioned before, essential oil products last for a long time and as of right now, my lash serum and deodorant look like they have barely been touched, when in reality I have been using them every day.
The scent of the deodorant was a little overpowering for me, but I got used to it as I used it more. Although the lash serum has done wonders for me, it does not dry like mascara. Because of this, it gets into my eyes which isn't the best feeling, so to keep this from happening, I avoid application to the root of my lashes as best as possible.
I would give Young Living Pure Drops and Weidners' products a 9/10. The only thing that keeps me from giving it a 10/10 are the scents. I enjoy natural scents, but they can sometimes overpower other scents.
View Comments (1)