Morphe Cosmetics: Simple, affordable and trendy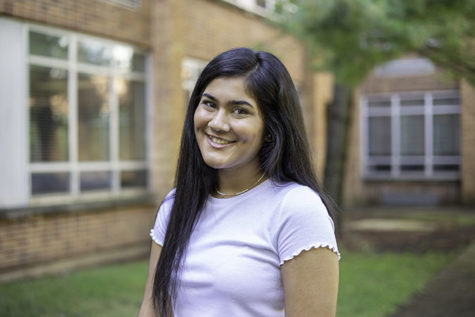 More stories from Srushti Desai
A quick splash of color with the eyeshadow and a shimmer on your cheeks with the blinding highlight. These looks are usually achieved using makeup. Finding a high-quality brand of makeup that is also affordable is horrifying.
Oftentimes, high-quality makeup products can get quite expensive. Brands like Fenty Beauty, Tarte, SmashBox and Nars have amazing products, which I have tried myself, but their prices are through the roof.
I usually purchase drugstore makeup products that are affordable, but sometimes the quality of these products doesn't turn out like you expect it to. Because of this, I have ventured out to explore online makeup brands.
Morphe Cosmetics is a primarily online makeup brand that is cheap in pricing, and the quality of the products is incredible. This makeup brand blew up recently when beauty gurus started to collaborate with them.
People like James Charles, Jeffree Star and Jaclyn Hill have all had major collaborations with Morphe Cosmetics in the past few years. Charles recently created an eyeshadow palette called "Unleash Your Inner Artist," and Hill has created many eyeshadow palettes with her series of mini palettes being the most popular.
Out of all of the brands of eyeshadow that I have tried, Morphe has the best payoff. Their formula is smooth and goes on your eyelids like silk.
Their color payoff is what still shocks me to this day. Tarte could never make an eyeshadow so smooth and pigmented. The three palettes that I own (25A Copper Spice, 9A Always Golden and Bling Boss) I adore to death.
I will use these palettes whenever I get the chance to because they are that amazing, and to top it off they are cheap too. The pricing for the eyeshadow palettes ranges from $12 to $38. Most of their palettes are less than $20 but still have more eyeshadow than high-end brands.
Morphe Cosmetics has definitely become one of my favorite makeup brands, and I will continue to purchase products from them in the future. I would love to try the brushes because that is another product they are known for.
The cherry on top of the sundae is the forever-continuing code JAMES for 10% of your order. Even before Charles collaborated with Morphe, he had this code affiliated with them, and it is always useful.
Leave a Comment