Mandatory attendance at the 2019 Spirit Week Assembly
More stories from Emmanuelle Copeland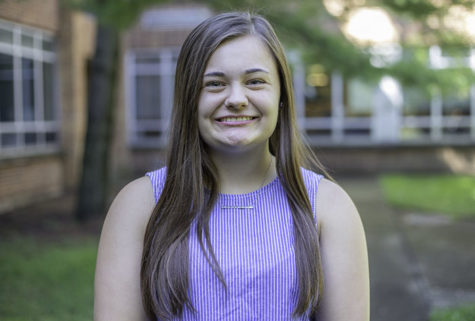 More stories from Becca Pritchett
Attendance to the spirit week assembly will be mandatory on Feb. 22, 2019.
In past assemblies alternative spaces like the cafeteria and library were available to students to use as a study hall during the duration of the assembly.
However, this year in an email to staff, the faculty was told otherwise.
"All students will attend the 2019 spirit assembly. Students will cheer on their classmates as they participate in a variety of contests to win the spirit jug for their class," the email sent by the student activities director Jennifer Martinez said.
When asked about the intentions of the change in the requirements, Martinez focused on the school's comradery.
"[Attendance at the spirit assembly] is part of our school climate. We're all here as Mustangs, and we take time out of our day to celebrate each other, and in order to celebrate each other, we have to be present … It's a time to build our values," Martinez said.
Martinez addressed her hope for students' attitudes when going into the assembly.
"Is it a requirement to go? Yes, it's a requirement to go, but I hope students don't see it as [an obligation] … It's how we come together and experience some joy in our day to continue to push a positive school climate to greater levels," Martinez said.
Junior Kate Riley elaborated on a similar viewpoint.
"I understand why the change occurred because it brings the entire school together, which is something that doesn't happen often," Riley said.
Students, however, were unaware of these changes in the requirements. Junior Alex Wiggins feels that this change will allow the students who have never attended events like this before to try something new.
"I think [the change in requirements are] good for people who have never really been into [the assemblies] but if there are people who have gone before and they know they're not going to like it or be entertained by it then they should be able to go to the auditorium," Wiggins said.
Senior Jackson Baker expressed his perspective on the change.
"In the past I have attended assemblies and opted to go into the cafeteria instead. In the cafeteria it seems to me that most people, including myself, just sit on their phones or Chromebooks doing nothing productive. … I can see why [the staff] would remove the option," Baker said.
Principal Ed Schwartz explained that the school administration along with the department chairs, library staff and other members of the building leadership were involved.
"We've been talking out this for a while. And we've been seeing more and more kids who've never attended an assembly, and we feel that every kid should experience all parts of high school … and be part of the whole school … We feel like for those 40 minutes it's worth that everyone experiences it," Schwartz said.
Sophomore Camilla Gonzalez feels that the change in requirement does not affect her because she would usually attend the assemblies anyway.
"I would usually go to the assemblies anyway, but [with everyone present] there may be some overcrowding," Gonzalez said.
When addressing the topic of students with special circumstances, like hypersensitivity or anxiety issues, both Assistant Principal for Counseling and Student Support Services Vince Walsh-Rock and Schwartz agreed that situations will be faced on a case-by-case basis. Students with specific concerns should speak to their counselor or a trusted adult within the building.
"If there's a student that felt like they would not be in a good place … I would hope they would contact our staff to get the support they need," Walsh-Rock said.
Students in attendance will be able to watch several performances from various groups within the school along with hearing the significant accomplishments from both activities and sports.
"Students should look forward to being all together and celebrating being Mustangs … There are some awesome performances … [We'll be] celebrating all the accomplishments of winter competitive organizations and sports, also highlighting some from the Orchesis show," Martinez said.
Watch a recap of the assembly here: