Dimitri Kourafas: The heart of senior assassins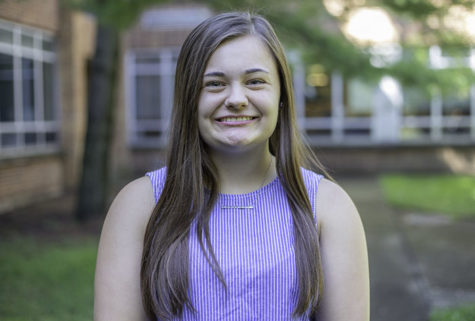 More stories from Becca Pritchett
Senior Assassins is a game played every year by high school students in the area. At DGS students divide into teams and target other teams by shooting them with Nerf guns. This year, senior Dimitri Kourafas has been proficient when eliminating targets in the game.
Kourafas is a part of team Pipe and Swipe which comprises him, Tyler Bachara and Jimmy Methard. The team has eliminated 13 individuals throughout the entire game and Kourafas has contributed the majority of those kills to the team. "Personally I have 10 kills and my team as a whole has 13," Kourafas said.
Kourafas and his team have gained most of their kills during red purges. Red purges are a period of time during the day when anyone can eliminate any player of the game and safety gear does not work.
Kourafas used various methods when going out to eliminate teams, but the method that has been most successful is shooting out of his car window during those purges. Kourafas has also been using other methods to eliminate his targets.
"[We've been] going to all the bloodbaths and learning people's schedules from their friends to catch them off guard," Kourafas said.
Many other students who have been in the game hold differing opinions on Kourafas' methods for eliminating targets.
DGS senior Brayden Raftery feels that Kourafas' method of shooting from his car is unconventional regarding the usual style in which the game is played.
"I think that it's annoying that he stays inside his car while the rest of us are out risking ourselves getting shot to get kills. That's what the game is about," Raftery said.
On the other hand, DGS senior Alexis Gibson feels that Kourafas' methods are fair seeing as they break none of the established rules of the game.
"Honestly, I think people are frustrated because he found a method that doesn't break the rules that basically guarantees he can get people out without getting shot. People are just jealous they didn't think of it first," Gibson said.
Kourafas does not let the differing opinions on his methods get him down. He believes that everyone is trying not to get shot using methods similar to his.
"People can get mad at me all they want for how I effectively [eliminate] people and not get shot. But when people are out of their cars, that's how they [become] vulnerable to get shot … So I stay low and play effectively. Also, everyone hides in their car also, so [all the people complaining] are just hypocrites," Kourafas said.
Kourafas is confident that his team will be making it to the final round and is excited to take on the competition.
"Our team is very confident that we will make it to the final round as we are playing [the game] very smart and [strategically]. Our biggest competition right now is either Vinny Provenzano's team or Parker Smith's team," Kourafas said.
If Kourafas' team wins, it will be splitting the cash prize. Kourafas intends to use the money for college or as spending money for the summer.