Caffeine may wake you up, but Mud and Char will shut you down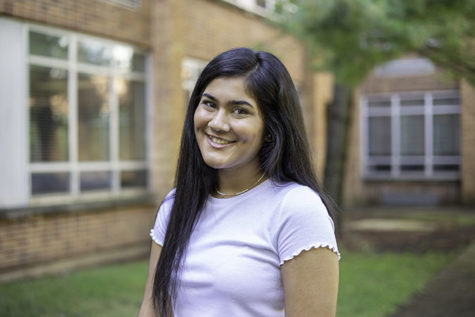 More stories from Srushti Desai
Located on 2742 Maple Ave, Mud and Char is the cute cafe we have all been waiting for. Don't be fooled by the aesthetics because their service isn't the best. Mud and Char is open seven days a week, but the times of operation differ on the weekends.
On the weekdays it is open from 6:00 a.m. to 2:30 p.m. while on the weekends it is open from 7:00 a.m. to 2:00 p.m. I went on a Saturday and knowing that they close at 2:00 pm., I arrived around 1:15 p.m. and was a little disappointed with the service I got. They had already shut down their ovens for the day, so many of the options on the menu were unavailable.
Because I couldn't get the sandwich I wanted, I ordered the Power wrap which was $5 and the blackberry kombucha which was $3. My total came out to be $8.50, which is quite reasonable for a fancy cafe. I didn't let the service guide my judgment on the food though, and it was actually quite great.
The Power wrap consisted of an egg, spinach, feta cheese and sundried tomatoes. It was flavorful and filling. I am known as the kombucha queen, so it was quite fitting for me to try their freshly brewed kombucha.
I was pleased with the natural tart taste it had. Now, this may just be a pet-peeve of mine, but they didn't fill my cup up all the way, so I was a little disappointed and felt like I was not getting the bang for my buck.
Overall, the food was great and I would definitely go there again to try their breakfast items. They have the açai bowls that everyone raves about on social media and I make my own at home, so it would be interesting to give it a try at a cafe.
Mud and Char's location is quite secluded from the popular areas of Downers Grove, so it is hard to find unless you know about it from social media. 
I would give Mud and Char a 7 out of ten because although the food was great, their service was pretty bad. I have been wanting a cute cafe in our location for the longest time, so Mud and Char and it's chic aesthetics definitely hit the spot for me. It is unlike any Starbucks or Dunkin because everything is authentic and fresh.
Leave a Comment