Midnight Terror brings sizable disappointment
Hang on for a minute...we're trying to find some more stories you might like.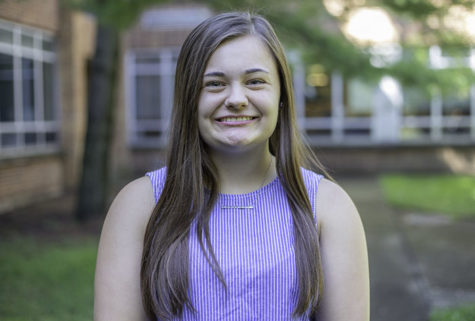 More stories from Becca Pritchett
I have never been a fan of haunted houses; or haunted apartments, buses, factories, office buildings, boats or pretty much any place that failed theater majors in drug store Halloween makeup can try to scare something big out of me.
I mean really, who wants to get chased around an abandoned Toys "R" Us (RIP) by people actively trying to make you so scared you pee your pants? 
Well this fall I decided I would have a change of heart and would try one of these out for myself.
I gathered five of my friends and we made the 40 minute drive out to Oak Lawn, IL to go to the opening night of the Midnight Terror Haunted Factory and Grove. 
The drive would have been fine if not for the extreme amount of construction taking place along the highway.
After finding a parking space, which was not hard at all, an interactive shuttle bus came to pick us and other visitors up to take us to the factory.
Once on the bus, my friends and I began chatting about how scared or not scared each other were. One second I was looking at my seat buddy Lexi Gibson, chatting about how scared and nervous I was, then the next a swamp looking man named Gator comes barreling across the top of the school bus seats and begins focusing on my friend Jacob.
At first, this scared me immensely. But after sitting there for a minute and listening to Gator say the exact same scary sentences he said to Jacob to everyone who got on that bus; it got real old real quick.
After the quick bus ride with Gator we finally arrived at the location of the haunted factory. The wait to give them our vouchers was exceptionally short for opening night and before we knew it we were in line waiting to be sent in.
Many actors entertained us while we waited — which my friends and I really tried to enjoy. But after a clown named Orphan blew his bad breath in my face for what had to be the tenth time, we decided to focus on moving up in the line instead of interacting with the actors. 
Waiting in to be sent in had built up my nerves and my expectations for what was awaiting me inside. I thought I was going to leave needing to book a therapy session. I could not have been more wrong.
Upon entering the haunted house you are shown a confusing video featuring the story of a girl named Willow and a female actress jumps out at you through a jail cell. I automatically assumed she was Willow — you soon figure out that she isn't and that none of the other female's in the building are either.
There were many jump scares inside, and the costumes they put the male actors in were a little creepy — I'll give them that. But the venue truly lacked that feeling that keeps people on edge through the whole house. I eventually got comfortable and was more focused on not tripping over piles of dirt than worrying about who was going to attempt to scare me next.
The females actresses were extremely anticlimactic. On one hand, they were only playing the roles they were given; but on the other hand they looked like a bunch of women trying to play dress up with a touch of fake blood. To say I was disappointed with them is an understatement.
I would go from having a male clown with a forked tongue who can spit fire chasing me with a pretty real-looking chainsaw; to walking through a room full of school girls asking me to play. They didn't even try to sound creepy. Like come on, where is your commitment people?
Throughout the haunted house they continued to build up the storyline of Willow. They let you meet many people whom she "harmed" and many of them ask you to give her a message, and don't allow you to pass until you promised to give it to her– and yet the creators of this haunted house never allow you to do so.
The whole walk through this place I was wondering 'when am I going to meet Willow?' and by the time it was over, I was wondering if I'd just plain missed her.
They revolve the entire house around Willow, you meet her schoolmates, her doctor, her dentist and even the man (played by a teenage boy) who cuts her hair — who, by the way, was exceptionally cute (if you're reading this, call me) — and you look forward to the sickening moment when you will come face to face with the one and only Willow, and it never ends up happening.
Because of this crippling disappointment, the Midnight Terror Haunted Factory and Grove get's 2/5 stars from me. Although I left feeling more confused and disappointed about Willow than frightened, my friends and I had a good time trying to make it through.
If you are looking for a good bonding experience and a extremely anticlimactic storyline, then the Midnight Terror Haunted Factory is the place for you and your friends. You guys will for sure leave closer and more confused about who the heck Willow is than you were before.
Also, if anyone knows who the guy was playing the hairdresser on opening night — please tell him about this article, as I will be awaiting his phone call.