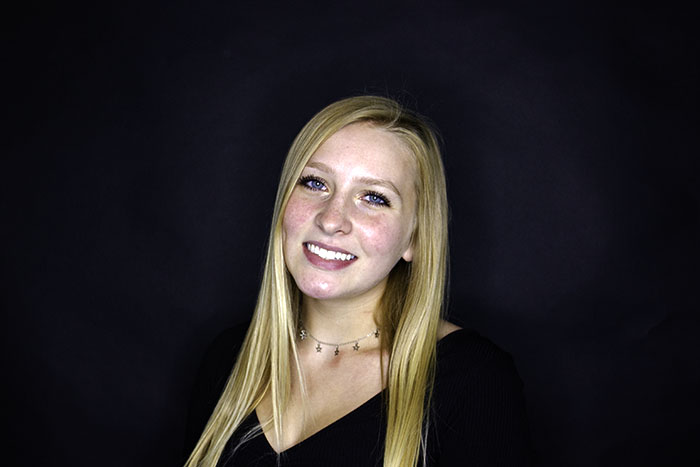 Teagan Smith is a junior at DGS and is the Print Opinions Editor of the Blueprint. Smith is currently a varsity cheerleader at DGS, she has been for three years. She is also involved in peer leaders, ACE, Operation Snowball and is on the executive board for student council. 
In the future Smith plans on going to college to study engineering. She enjoys math, science and problem solving. 
Outside of school Smith enjoys spending time with her friends and family.  She loves going to concerts and music festivals as well as eating at her favorite restaurants.
Teagan Smith, Print Opinions Editor
Jan 31, 2020

Friendship Friday: K-11

(Story)

Jan 29, 2020

Mac Miller's 'Circles' album completes the final lap of his musical career

(Story/Media)

Jan 24, 2020

Juniors shoot their shot on varsity basketball

(Story/Media)

Dec 18, 2019

DGS displays differences in final exams

(Story/Media)

Dec 12, 2019

When does Christmas season really start?

(Story/Media)

Dec 06, 2019

Friendship Friday: Basketball makes best friends

(Story/Media)

Dec 05, 2019

A window into your childhood: My Disney Plus review

(Story/Media)

Nov 26, 2019

Underage ink: Students show off their tattoos

(Story/Media)

Nov 22, 2019

DGS still buzzed by Juul epidemic

(Story)

Nov 19, 2019

Seniors changed the culture of Mustang football

(Story)

Nov 19, 2019

School board meets Nov. 18

(Story/Media)

Oct 29, 2019

Top ten ways to spend your Halloween

(Story/Media)

Oct 29, 2019

Why being basic on Halloween is better

(Story/Media)

Oct 04, 2019

MFP construction underway at DGS

(Story)

Oct 01, 2019

Boys soccer takes advantage of MFP-granted turf practice field

(Story)

Oct 01, 2019

Top 10 Tuesday: Ice cream shops

(Story/Media)

Sep 24, 2019

The Juul epidemic: Up in smoke

(Story/Media)