Taylor Swift changes her 'Reputation' with two new singles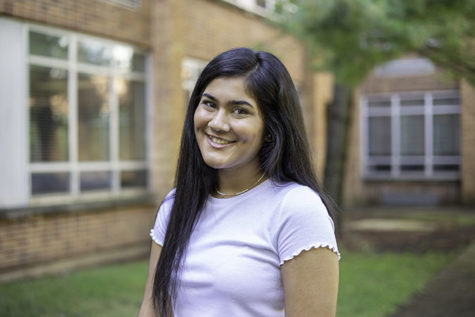 More stories from Srushti Desai
After two years of silence, Taylor Swift is back in action with two new singles. She recently released a couple of new songs, giving her fans a taste of her new album, and it's safe to say Swift has made a big impact on her Reputation. The album is said to come out on Nov. 10 and it will have 15 songs total.
Swift was only giving us a taste of what is yet to come on the album when she released the two singles off the album. Her first single "Look What You Made Me Do," was dropped out of nowhere as she had previously been on a hiatus. Swift's style of music has changed a lot in the past few years because this single is much edgier than what I expected from her.  
While the new singles are different, she still seems to throw shade at her enemies in a nonchalant way with her lyrics. It's been rumored that "Look What You Made Me Do," is mainly about Kanye West. Now this isn't one of her exes, but we all know she's been waiting to throw shade at him since 2009, when the MTV VMA's incident occurred.
"Look What You Made Me Do," has a beat that is very similar to a 2000's Britney Spears song with a soft yet edgy vibe. This song is so different to her previous songs because the mood of the song is quite edgy and completely unlike her. Swift also proves that she has changed and is a whole new woman by mentioning that the "old Taylor" is dead.
This song isn't that bad considering it's completely outside Swift's' comfort zone. The lyrics are very catchy, and I wasn't surprised to find myself jamming out to it. I would rate this song a 7/10 only because it's so different and unique while still being a catchy song.
She also released another catchy single called "…Ready For It," only a week after "Look What You Made Me Do." This song is very similar yet very different to "Look What You Made Me Do" because it also has a dark and uneasy vibe to it except the beat is even heavier.
The song starts with a heavy dubstep beat and drifts off into a softer beat dubstep as it gets into the pre-chorus, yet the loud and uneasy beat comes back in the chorus when she says "are you ready for it." The lyrics of the verses have more edge to them than the pre-chorus and chorus do making it almost like a pop-punk song. I would rate this song a 6/10 because the song is all over the place with the crazy background beat.
The two singles are very different, but different is good. I, for one, think this "new Taylor" will be better because the new songs won't be like her sappy break-up ones anymore. Reputation, her upcoming album, is going to be great if it's anything like the new songs because many people enjoy the new vibe she is going for.
Leave a Comment