Chicago Bears building for the future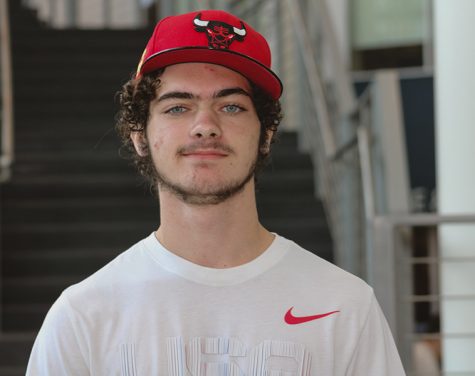 More stories from Gabriel Gowen
It's an offseason to remember for Bears fans, as the Chicago Bears are making moves to start the season off well. With the draft coming up on April 27th, , there are a lot of picks on the table for Chicago. Question is: what are the remaining moves that Chicago needs to make to be a true contender for the NFC North next season?
Let's start off with one of the bigger questions for Chicago, and that is finding your key values at offense. Justin Fields has shown some light last season working with basically nothing. His offensive line was great when it came to the run but when it came to the pass was bottom league terrible, his wide receivers consisted of Darnell Mooney, Dante Pettis and later in the season Chase Claypool.
Luckily for Fields the Bears made a big time move trading down from their number 1 spot in the Draft with the Carolina Panthers. This trade consisted of the number 14 pick in the draft, Carolina's next years' 1st Round selection, this years' 2nd round selection, next years' 2nd round selection and stand out wide receiver D.J. Moore. This trade should give Fields the weapons he needs to succeed.
There's an issue though, there are a lot of questions around Fields' passing ability. Critics even called him a running back because of how much he ran instead of throwing. Considering he had over 1,000 yards rushing last season which almost beat the QB rushing record.
To solve this issue Chicago is doing something that other teams have done. Add a number 1 receiver. Two examples are the Eagles with Jalen Hurts and Bills with Josh Allen.
Hurts, after gaining a wide receiver, led the Eagles on a Super Bowl run. Let alone his passing stats improved tremendously, moving from 3144 yards to a stellar 3701 yards. His total yards also increased, moving from 3283 yards to 3866 yards.
As for Allen, the Bills made a move obtaining former Minnesota Vikings receiver Stefon Diggs. This move also made the Bills into full contenders, as for Allen his stats improved as well moving from 3089 passing yards to 4544 the next season. A drastic improvement from his days before Diggs.
Those are examples of what the Bears hope Fields turns into next season. Obviously though, there's more than just offense and the Bears defense turned into one of the worst defenses last year even after having a number one defense in the league only four years prior.
The Bears made two big linebacker signings, Former Eagles linebacker T.J. Edwards and former Buffalo Bills linebacker Tremaine Edmunds. Edwards led the Super Bowl runner-up Eagles in tackles last season at 159 tackles, 10 of those being tackles for a loss. Edmunds turned to be one of the key pieces of Super Bowl contending Buffalo Bills defense.
Those two moves gave the Bears one of the most in depth linebacking groups in the NFL. Although with that the Bears still need to work on one other position group on defense which is the defensive line since they were tied for last in the league in sacks at 17.
The off-season has only just started, and the Bears have the draft and the rest of free agency to fix that. The main position groups that the Bears need to work on going into the draft is the offensive line, halfback, and the defensive line. Ryan Poles has done his thing this off-season and still leads the league in cap, all we need to do is wait and see.
Leave a Comment