DGS Math Department welcomes Phil Culcasi
More stories from Emma Fudacz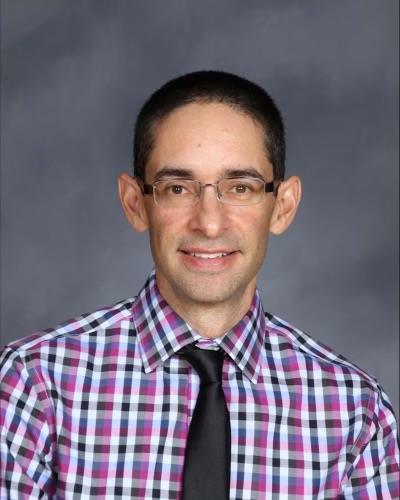 Phil Culcasi will be taking over the role of Math Department Chair beginning during the 2023-2024 school year. Culcasi will be filling the vacancy left after Jacob Giblin was promoted to Associate Principal. Culcasi is currently the Science Department Chair at Wheaton Warrenville South, but is a resident of Downers Grove.
"What excites me the most about coming to DGS is being able to help the students who attend DGS – the students in my community. I have been teaching math and science for a long time. I know how kids feel about those subjects and I want all of the kids at DGS to know that we are here to help," Culcasi said.
Giblin is "excited for the opportunity to work with Mr. Culcasi" and is looking forward to the "love of teaching" that he will bring to DGS. Math teacher Ed Malczewski hopes that the transition to a new department head will be smooth.
"My goal is to continue to work in a climate where I feel respected, listened to and most importantly, decisions are made in the best interest of the students and the math teachers," Malczewski said.
Junior Lucas Ciocan is looking forward to the new era of the DGS math department, and hopes that there will be a heavier focus on the peer tutoring program going forward.
"The math department is already doing really good things, but I think more kids should be encouraged to tutor in the math department. The more kids who can help tutor, that are in high-level classes, the better," Ciocan said.
Culcasi's main goal stepping into his new role is to make sure students feel welcome when seeking additional help in their math classes.
"I have already been a department chair for 11 years, so I know that my job is to help the teachers in the math department so that they can help our students. We know math can be a struggle for students, so my second goal for the math department is to make sure up on the third floor, kids know that they are always welcome to come ask for help with their math," Culcasi said.
Leave a Comment