Student Halloween enthusiast spooks Disturbia Haunted House goers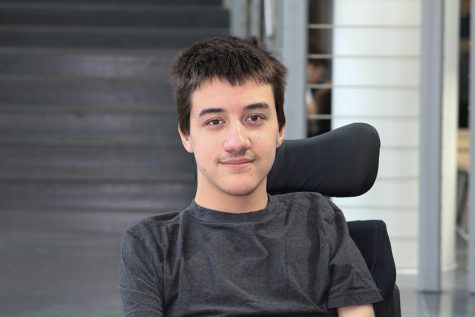 More stories from Owen Chaidez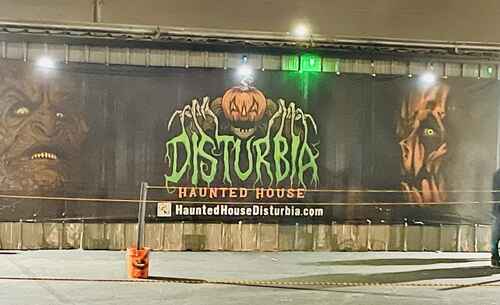 Summer's done and fall is here, the leaves are falling, every store smells like pumpkin spice, the air gets cooler and the vibe gets spooky, which means only one thing: Halloween is here.
With Halloween comes plenty of fun activities, visiting pumpkin patches, traversing corn mazes and best of all, going to haunted houses.
There's not a lot of things that feel like Halloween more than a haunted house does. The atmosphere, visuals and sounds are important factors in a haunted house. Yet, there's one major component to running a scary haunted house: the actors and their performances.
But how exactly does someone get into this job? Junior Teah Stephenson explained how she started working at a haunted house.
"My dad started introducing me to haunted houses when I was about nine years old. I have always loved the amazing makeup and effects that go into creating a successful haunted house. By the time I was fifteen, I realized that I wanted to actually work in a haunted house as opposed to just going through them, so I applied and the rest is history," Stephenson said.
Stephenson works at Disturbia Haunted House, located in Downers Grove, which is known for being one of the largest haunted houses in Chicago. The house is open from September-November. Disturbia offers exciting walkthroughs of the event, plus special events like their "Lights Out" night, where guests are given one glow stick and must navigate through the haunted house.
During an average night, the actors may jump out and surprise guests. They're dressed in all sorts of different, frightening costumes and makeup creating suspense and dread throughout.
The actors are actually the complete opposite when they're not scaring guests. In fact, the actors enjoy having fun while working.
"There are so many good and funny stories that I have from working at a haunted house. But my favorite would have to be the time that a friend and I scared someone so bad, that they fell and broke one of our props," Stephenson said.
Being a haunted house actor takes practice, and it's not for everyone. An actor needs to be able to act with emotion while also delivering a performance that can scare people.
While Stephenson doesn't plan to work at Disturbia into her adult life, she finds a lot of value in her current work experience.
"I don't have much interest in continuing this profession as an adult. I see it more as a fun seasonal job than a profession that I would dedicate my life to. With that being said, I do have a tremendous amount of respect for people who have turned working at a haunted house into a lifelong profession, as they are some of the coolest people ever," Stephenson said.
Being the one who gets scared is fun, but it's clear that for Stephenson, being the one who scares others is just as fun.
Leave a Comment