An ode to the All Aboard Diner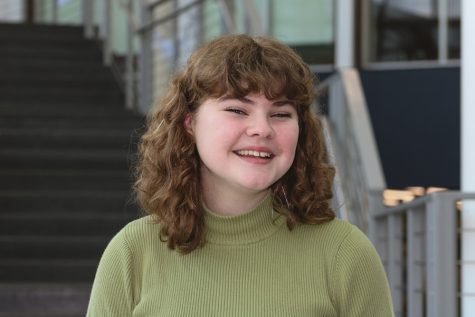 More stories from Megan Fox
"Choo Choo" The sound of my childhood. The sound of countless birthdays, holidays and nights out. The sound of many an evening of chicken tenders and fries being delivered on a mini train.
The sound of the All Aboard Diner.
The All Aboard Diner was a staple in my childhood. Being told we got to go there for dinner was like being told we just won the lottery. It meant an evening of Thomas the Tank Engine on several TVs, hand scooped ice cream and really, really good food. It was eight year old Megan's dream night out on the town.
I am not alone in this experience either. Even at the mention of the beloved diner, the memories begin to flow. I still know the special birthday song and remember the interactive trains as well as the friendly staff who knew how to make everything just right.
It seems as though this iconic diner was a formative part of the average Downers Grove teen's life. Even though it has since been closed, the All Aboard Diner lives on in the hearts of everyone who had the opportunity to experience it.
Admittedly, the All Aboard Diner escaped my mind for many years as I grew. But as I was growing, so was the diner. It continually created new memories for the next group of kids who loved a good themed restaurant.
From the kids who were train enthusiasts to the ones who just like the fun decor, it was a constantly evolving memory making hub.
Its significance does not stop at just memories. People can create memories anywhere they go, so why is the All Aboard Diner so special? Why was this specific restaurant the one that is remembered so fondly?
Former owner Nick Gianacakos has a few ideas.
"I honestly think people kept coming back because we tried to make everyone who came in feel like family and create a great family experience for everyone. We were very lucky and blessed to have such loyal customers who kept coming back all those years. I think providing a fun, safe and affordable family experience and the relationships that grew out of it was what kept people coming back," Gianacakos said.
I fully agree with Gianacakos. The way in which you felt an immediate belonging and sense of family was what kept people drawn in. On top of that, it was a safe place for kids who maybe didn't always feel accommodated for, such as kids with allergies.
Gianacakos described some of his favorite memories, "It was always so heartwarming and rewarding to see a kid have french fries or a peanut free cupcake for the first time. The look on their faces and their parents' faces was priceless. We were happy and thrilled and honored to provide an environment where kids with allergies could enjoy all the things that any other kids enjoyed."
Even years later and even after the diner's unfortunate closing, the very people who created the diner still remember it with fondness and admiration that warms the heart. The All Aboard Diner was and still continues to be a phenomenon in our community that brings joy and a smile to those who were lucky enough to be able to enjoy the diner. The diner was simply a fun place to go out, and it created a place where everyone could call home for at least one meal.
Leave a Comment