'Halloween' saga: Which film claims the crown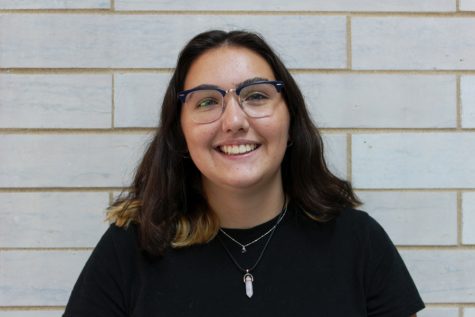 More stories from Anika Brown
Forty years, 12 movies and two reboots later, you still can't kill the boogeyman. However, that hasn't stopped directors from continually creating the most infamous horror franchise: "Halloween."
The series follows the psychotic killer known as Michael Myers, who escapes from a mental institution and returns home to murder three young teens with no motive or empathy. Over the course of a dozen movies, Jamie Lee Curtis' persona, Laurie Strode, makes her attempt at avenging her friends by ending the killing streak done by Michael Myers.
In most cases, I would say the first movie tops the list automatically, but there was something with how the film has aged; the acting was only sub-par and the fear factor was not there. There was very little slash for it being a slasher movie; however, "Halloween" (1978) gained brownie points for being the beginning of the biggest horror series out there.
It's easy for movie franchises to steer off the rails, but director Joe Chappelle went way out there with "Halloween: The Curse of Michael Myers" (1995). The film reveals that Myers isn't actually a madman, but a victim to some sort of cult or curse. The storyline went in ways it shouldn't have, and I have to say I was thoroughly disappointed at Chappelle.
The newest of the bunch, "Halloween Kills" (2021) is a fantastic sequel, yet a mediocre movie. I expected much more with this one, but it just made me say "meh." As much as I had hoped it would be better, the cheesy dialogue and the lack of Jamie Lee Curtis appearances made it all the worse.
Following Laurie 40 years later, "Halloween" (2018) is the reigning champion for this October. Director David Gordon Green vamped up the saga with an immense amount of heart-pounding suspense and perfect on-screen gore. "Halloween" (2018) made the original proud for following in its footsteps. I mean it is the same title, ignoring every other film in the franchise, so I guess it was bound to happen.
As much as I would like to slander the few unsatisfactory "Halloween" movies, I do have to applaud the series for its recognition. Being the grandfather of the horror genre, "Halloween" lives up to tremendously high standards. Even though most horror reboots usually don't live up to expectations of the original, the creators of the "Halloween" series nailed it to a tee with "Halloween" (2018).
In all realness, it doesn't matter which movie reigns the genre; all that matters is fear. My question is: are you afraid of the boogeyman?
Leave a Comment