DGS Activities details 2021 Prom modifications
More stories from Jacqueline Barba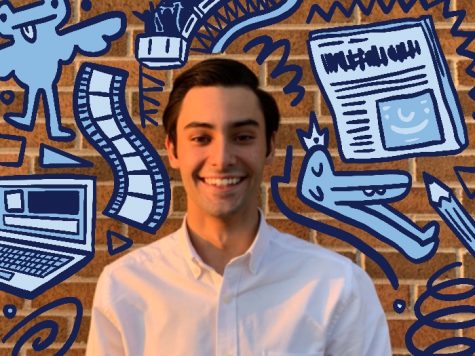 More stories from Alex Miranda
On April 16, DGS Activities sent out an email with further information on the class of 2021's prom, including the date, time and COVID guidelines. The event will be held at Bolingbrook Golf Club on Tuesday May 18, from seven to 10 p.m. The theme will be Masquerade.
Currently, the event is planned to take place outside; however, in case of inclement weather the event will be moved indoors. Due to safety concerns with social distancing, if the event is moved inside students will be assigned a "shift" to attend, either from five to 7:30 p.m. or 8:30 to 11 p.m. Per the email, the decision as to whether the event will be held outdoors or indoors will be made by noon on the day of prom.
Ticket sales will begin on Wednesday, April 21 at four p.m. on the DGS Activity Event Page. Ticket capacity will be limited to 400 DGS seniors, with each student being able to purchase one individual ticket. The cost of admission will be 85 dollars, with all sales final, except for cases in which a student may need to be quarantined for illness or close contact, as confirmed by the school nurse.
In order to "provide a safe and memorable experience," students will be seated at outdoor tables in groups of eight, "on the beautiful driving range underneath an elegant tent with capacity for 40 people in that space," the email read.
On May 3, students who have purchased tickets will receive a follow-up email with instructions on how to sign-up for a table. In the case of prom being moved indoors due to inclement weather, 200 students will be assigned to shift A and 200 will be assigned to shift B; students will be kept with their table crew of eight. In between shifts, Bolingbrook Golf Club staff will clean the bathrooms, which will be available to attendees throughout the night.
Attire will remain formal, with masks required to be worn throughout the evening; though they can be taken off to eat. Due to the event being held outdoors, flats or wedges are recommended, as heels may sink into the grass.
Monster Entertainment will provide music for the event, though a dance floor will not be permitted in accordance with safety regulations.
"Fortunately, being outside allows us to move and groove in some safe ways at our tables or as we mingle with friends on the driving range while maintaining a social distance," read the email.
Good behavior will also be expected, and those who violate any school rules may face consequences, such as being barred from the graduation ceremony.
"This special occasion is a formal atmosphere where good manners and polite behavior are expected," the email read. "All school rules apply at prom, and school sanctions for any violation of those rules may be used, including exclusion from participation in the graduation ceremony."
Students should also plan to carry their current DGS ID, as it will be needed for admission.
As a token of remembrance, this year a videography company will capture special moments from the night on film throughout the event. DGS Activities will send students a video link to watch the 2021 Masquerade Prom Hype Video a few days after prom.
For updates and the most current information, students can visit the Senior Information page on the DGS website, linked here.
Leave a Comment