'The Rise of Skywalker' falls flat
Hang on for a minute...we're trying to find some more stories you might like.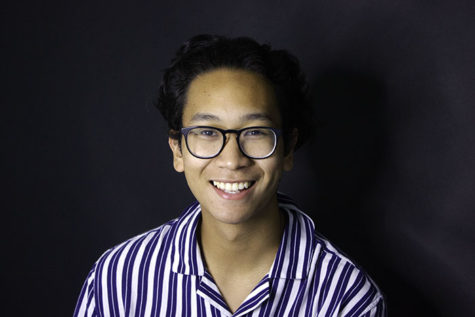 More stories from Kevin Clyde Tate
Like many fans of the "Star Wars" franchise, it's been very tough for me to recover from the five stages of grief caused by the cinematic disaster that was "The Last Jedi." After two years of finally accepting that painful loss of a film, it's impact still resonates in the final installment of the trilogy, "Star Wars: The Rise of Skywalker."
"Star Wars" movies are known for their groundbreaking visuals and sound design, and this movie did not disappoint. I actually felt some of the cinematography exceeded my expectations, especially with unique and innovative camerawork in key action sequences. In addition to this, John Williams's iconic scoring is brilliant as always.
My biggest problem with this film is that it spends an unhealthy amount of time trying to fix the flaws that "The Last Jedi" had. Since Rian Johnson, director of "The Last Jedi," was not able to follow through on J.J. Abrams's vision, this does a disservice to the overall development of the characters in this final chapter of the trilogy, which is frustrating because J.J. Abrams established them so well in "The Force Awakens."
This misuse of time makes for many unnecessary twists and turns. Many of these curveballs come out of nowhere, and the audience is just forced (no pun intended) to accept it. These choices lack a cohesive set up and then expect a big emotional payoff, which it often fails to do.
These plot holes are then remedied by nostalgic references and callbacks to "The Force Awakens" and the original trilogy. Crowd pleasing moments are enjoyable in the moment but do very little in terms of bringing this storyline to a conclusive end.
However, this does not mean "The Rise of Skywalker" did not have its highlights. What I enjoyed the most was seeing the full progression of Kylo Ren's character arc. This development paid off due to how cohesive his journey was throughout the three films. Many of the other characters lacked this attention which caused their impact in this film to fall flat.
This bittersweet ending to the trilogy was unfortunately too convoluted for it to hit home, and simply capitalizing on nostalgia was not enough to save it. I give "Star Wars: The Rise of Skywalker" a 6/10.