Movies 'Split' and 'Unbreakable' combine into one new Sci-Fi movie called 'Glass'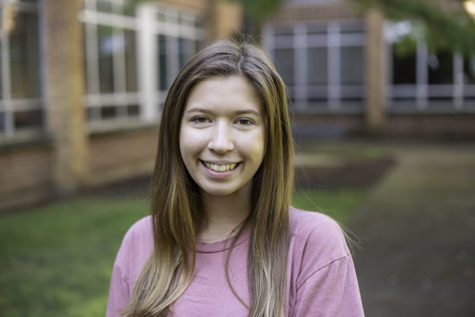 More stories from Sam Perkins
In the action movie "Glass," characters from past series: "Unbreakable" and "Split" come together to create one story. Kevin, who has multiple personality disorder, David who has super strength and Elijah who has bones like glass all meet at a psychiatric hospital at the request of a doctor who specializes in a disorder that makes humans believe they are superheroes. Kevin and Elijah come together to plot a plan to escape the hospital, while David tries to escape to prevent them from doing something bad.
This movie was a bit confusing to me when it ended because I had not seen the movies it was originally based off of. I had to ask some questions at the end, as well as before because I had to clarify who the characters were and what the plot was really about. However, if you haven't seen the other movies it is still fairly easy to follow along and is not necessary to see the other movies. Parts of the movie were unrealistic which bothers me no matter what movie it is. Situations in the movie would never even be possible in today's world because of the way the world runs.
The ending came with a twist. If the movie ended the way I thought it was going to I would be very disappointed. I was surprised when it took a turn and ended up not being as bad as I thought it would be. The ending was unique and not at all expected, which makes me satisfied because movies that all have the same ending get boring and repetitive.
I've seen better movies and I have seen extremely worse movies in my life. I liked this movie but going into it, I didn't know it was based around the idea of superheroes and comics. It was not really my type of movie due to the superhero aspect of it, but it was still really good for being a Sci-Fi movie.
I would give this movie a 7/10 because the acting and plot twist kept it interesting and engaging, but it wasn't my favorite genre of movie which personally made it less enjoyable.
Leave a Comment