Same old, same old: makeup tutorials fall flat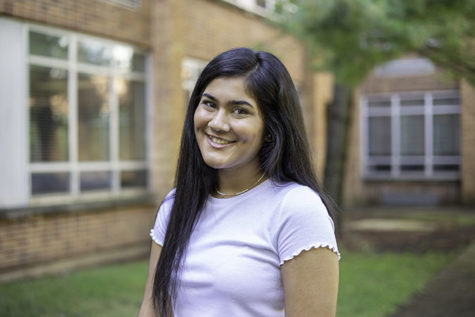 More stories from Srushti Desai
"Welcome back," said every beauty guru to ever exist in the YouTube community. Along with their intros, it seems as if beauty gurus are running out of video ideas because they seem to be copying each others' videos.
While they do give each other credit, it's only to insure they don't get hate from other Youtubers. I noticed this a few months back when the whole, "Following a tutorial by another youtuber" trend started.
As someone who likes to watch makeup videos, I dislike it when beauty gurus are unoriginal. This includes copying other beauty gurus as well as recreating their old videos. Now, as a writer, I know that it can be hard to come up with new ideas, but videos can be different as long beauty gurus change the topic, clothing store, makeup company, etc.
I've seen many videos where beauty gurus will take a video idea and make it their own by using a different topic. Here are some examples:
I Tried Following A … Makeup Tutorial
Original – "I Tried Following A Jeffree Star Makeup Tutorial" by Thomas Halbert
Recreations – "I Tried Following a Tana Mongeau Makeup Tutorial" by Jeffree Star, "I Tried Following a Jeffree Star Makeup Tutorial" by Tana Mongeau, "I Tried Following a Jenna Marbles Makeup Tutorial" by James Charles, "I Tried Following a James Charles Makeup Tutorial" by Jenna Marbles
These particular videos are what sparked me to write this article. Before this trend, many Youtubers were using each others' video ideas but it wasn't as noticeable as it was with this trend because even those Youtubers that aren't beauty gurus recreated this trend. Many Youtubers also used this trend to collab with other Youtubers which could have been for many reasons: fame, ending hate towards each other, etc.
Full Face using only…
Original – "Full Face Using Only Highlighters" by Mariya
Recreations – "Full Face using Fake Makeup" by James Charles, "Full Face using only Liquid Lipsticks" by NikkieTutorials, "Full Face using only Beauty Gurus Collabs & Brands" by Laura Lee
These are only three of the thousands of different topics people have used to make a video under the "Full Face using only…" trend. This shows that beauty gurus have more than enough topics which they can talk about, but it shows when they do their research and choose a topic no one else has chosen before.
It's clear to see that these beauty gurus will soon run out of video ideas, and when they do, they'll revert back to recreating old videos, so one way they can avoid this is by not creating the same content all at once. Now I'm not one to be giving advice to professional YouTubers, but as a viewer I would like to see different content from each YouTuber so it doesn't feel like I'm watching the same YouTuber again and again.
Leave a Comment