Joy Yee did not bring joy to me
Hang on for a minute...we're trying to find some more stories you might like.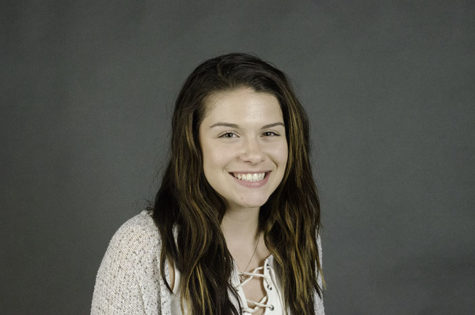 More stories from Kora Montana
Joy Yee? If they're going to try and honestly brand themselves, "joy" should not be in the restaurant's name.
I don't mean to sound blunt, but after my many restaurant reviews, I'd like to think of myself as the Blueprint Foodie, and that means providing my readers with real, honest opinions.
Joy Yee Noodle and Pan Cuisine is nestled in a strip mall right off of Ogden Ave in Naperville. I would say my overall experience at this Asian eatery was a dud, but don't get me wrong, there were some things enjoyed.
When I first entered, I quickly took notice of the aesthetically pleasing color scheme of the restaurant: shiny, white tables with grey and yellow chairs. However, the ceiling and interior walls had unintentionally exposed fixtures, which I never think is a good look at any dining area.
I also thought the layout was not the prettiest I had ever seen as there were small tables scattered unorganized through the main floor, the supply closet was in open view to the customers, and there were another small set of tables around a corner that could not be found easily.
If you enjoy music with your meal, this is definitely not the establishment for you, or for me. I found the atmosphere extremely awkward and uncomfortable, and I felt like my conversations with my dining partners could be overheard by everyone else in the restaurant.
The menu contained primarily dinner options, and I didn't see anything priced under $10, not including smoothies and lunch specials.
There was an overwhelming amount of different smoothie and milk tea combinations, and they provided pictures of each one in the menu. They also included pictures of every meal option. I've never seen this done by a restaurant before, but I actually really appreciated it because it was nice knowing exactly what to expect with my order.
My smoothie choice was honeydew with tapioca pearls, and it came out to $5.25. Tapioca pearls are commonly served with smoothies at Asian restaurants, so I've had my share of different kinds from different places. These were one of the better ones I've tried as they were strong with flavor, and they didn't overserve them in the smoothie like some of the ones I've had before.
For my meal, I ordered the chicken Pad Thai noodles. Now, I've never had this dish before, so I have nothing to base it off of, but what I did know is that I couldn't get more than three bites down.
My plate came out in just about five minutes which I was really impressed by. But when it was set in front of me, I immediately observed how unappetizing the smell was. It was covered in an orange, sour sauce; I know this is what normal Pad Thai would consist of, but for some reason, it just didn't sit well with me.
Besides the lunch specials, I think they need to offer smaller sizes of the meal options. My plate of noodles was giant and after eating only a few bites, you could easily say I wasted $10.95. It's safe to suggest that my dinner ended up being my smoothie.
Joy Yee offered subpar food, an uneasy atmosphere, kind staff and a delicious smoothie. I'd give the restaurant a 5/10, and I will not be returning.