Horoscopes 04/4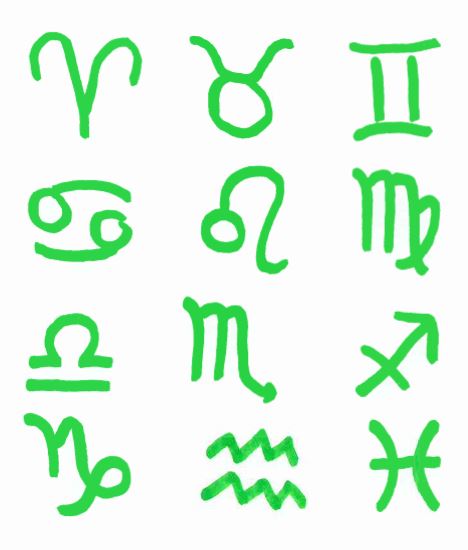 Aries: The past few weeks have seemed like life is passing you by. Playing passive is not going to be your goal this week. Get out and seize the day. Your lucky Pop Tart flavor is Cookies and Creme.
Taurus: Within this week, you'll be given a difficult choice, whether it be career or relationship based. Take time to make this decision and choose with your mind, not your gut. Your lucky Pop Tart flavor is Blue Raspberry.
Gemini: Life has had you down recently, and you have begun to lose touch with the things you once enjoyed. Take time this week to reignite those passions and desires. Your lucky Pop Tart Flavor is Maple Bacon.
Cancer: You've been riding a wave of euphoria the last few weeks and you are feeling very open minded and energetic. However, this week take a step back and be humble about who you are and where you came from. Your lucky Pop Tart Flavor is S'mores.
Leo: Someone close to you is dealing with an issue this week. Open your arms to them, making these connections will allow you to strengthen your relationships and your character. Your lucky Pop Tart Flavor is Red Velvet.
Virgo: A challenge will soon confront you, and you will have to deal with it head on. This is not a problem you will want to find an easy out for; instead, buckle down, and take it on head first. Your lucky Pop Tart flavor is Confetti Cupcake.
Libra: You have been feeling very risky the past week and are taking risks that could be harmful to you and people close to you. Take it easy this week and take time to appreciate those around you. Your lucky Pop Tart is Strawberry.
Scorpio: Something you were highly hopeful of has turned out to not be true, and you may feel lost and unsure, take time to look at the path you are on and find the positives of it without that lost idea. Your lucky Pop Tart flavor is Brown Sugar Cinnamon.
Sagittarius: Someone in your life is beginning to be a burden on your own happiness, it may be time to cut the bad fruit off the tree and seek healthier relationships. Your lucky Pop Tart flavor is Chocolate Fudge.
Capricorn: There is something you have been avoiding for a long time, and it keeps resurfacing to haunt you. This week, take the first step into dealing with this obstacle, the journey of a 1,000 miles begins with a single step. Your lucky Pop Tart flavor is Hot Fudge Sundae.
Aquarius: You have been putting your nose to the grind over the past few weeks. Working hard to accomplish your goals; however, this week, take some time to take care of yourself, and to evaluate your plan. Work smarter, not harder. Your lucky Pop Tart flavor is Cherry.
Pisces: It may be time for you to evaluate your situation. Life has been throwing several obstacles at you and you may need to downsize on your activities to stay on track. Your lucky Pop Tart flavor is Wild Berry.