Substitute shortage pervades DGS classroom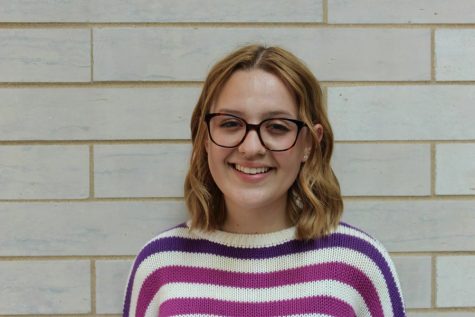 More stories from Gwendolynne Royle
Schools across the nation have felt the effects of substitute shortages this school year, and DGS is no exception. Whether it be a math teacher filling in for Personal Fitness, students having the same substitute for multiple classes in one day or someone forgetting to show up to teach the class, D99 is struggling with the lack of step-in staff.
Substitute coordinator, Michele Radicker, shared some reasons why some substitutes haven't returned this year.
"Fear of contracting COVID-19 in the schools, not wanting to wear a mask while teaching, finding other full or part time jobs that are more consistent due to the vast amount of jobs available out there. Also, some of the substitute teachers we have had in the past were either retired teachers or retired individuals that are now at home watching grandchildren, so they do not need to send them to daycare or for the lack of daycare since the pandemic started," Radicker said.
Radicker noted that while D99 does not have their usual amount of substitutes, they are still in a better position than other schools in our area.
"We have seen an increase in substitute teachers already since the beginning of the year. Not nearly enough, but we definitely are seeing more individuals applying to work for our district as substitutes as well as more of the absences being picked up by external subs in the most recent weeks […] we haven't had a day where we couldn't fill an absence," Radicker said.
She also made it a point to thank the teachers within the school who are willing to pick up absent teacher's classes.
"
I cannot express how wonderful our teachers, staff and administrators are here, "
— Michele Radicker
"[The staff] has gone above and beyond this year to help fill in for one another and are willing to help out whenever I ask for it. Some teachers have been giving up lunch periods and planning periods almost daily to help fill in this year," Radicker said.
One teacher who has been seen around the school this year filling in for almost every department is P.E. teacher Kristopher Olson.
"This semester, my plan is second period, and I have pretty much subbed four out of every five days during second period. I do not mind subbing. With the craziness of COVID, I feel good that I can help out," Olson said.
In addition to a multitude of teachers filling in, a frequent face seen in the DGS halls is permanent substitute Kindrina Stough who has worked here since before the pandemic.
"I started as a daily sub out of college and really enjoyed working here, specifically at South. When schools were all working remote, DGS was in a pinch with subs and asked if I'd consider being full-time. So I signed on back in September 2020, did the virtual thing, then the hybrid thing, and now here we are," Stough said.
She added why she believes her fellow substitutes have not returned to school.
"I think many who were subbing have now fully retired and are enjoying that, or they found other work that was more reliable. It used to be that subs had to fight to get jobs. We paid for extra apps so we'd know right away when jobs were entered, and we'd try to chum it up with the departments to be put on their preferred lists. Now, we can't seem to get enough people in the building," Stough said.
Leave a Comment