DGN or HSHS: DGS's biggest rival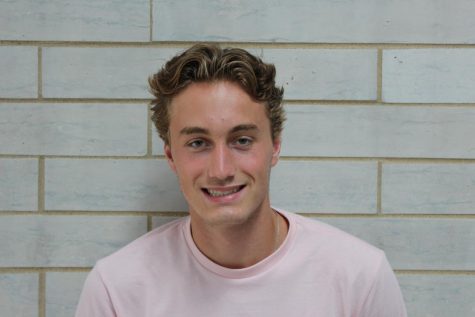 More stories from Michael Piotrowski
DGS competes in the West Suburban Gold conference for all Illinois High School Association (IHSA) sporting events. In all sports, there are always the players, fans and coaches alike who circle game dates on the calendar in anticipation for the events. As the cross town rival, DGN always holds excitement.
As of late, stirring up the Hornet's nest has handed the Mustangs some of their closest and most intense rivalry matchups. So now the question lies, who is the school's biggest rival: the Hornets from Hinsdale South High School or the Trojans from DGN?
Many different people take different sides on this debate, however, senior and varsity basketball player Nathan Waterman had a very clear perspective.
"I think DGN is our biggest rival because the fact that they aren't in our conference makes a difference because we usually play HSHS a couple times throughout the year but we pretty much only play DGN once a year… which builds up the anticipation and excitement," Waterman said.
Only facing our cross town rival once per season due to the fact they compete in the West Suburban Silver conference plays a big role in adding energy to the classic storyline.
Senior and varsity softball player Bella Lapacek takes a different side to the debate.
"I think Hinsdale South is one of our rivals because they are always one of the more competitive teams for most sports in our conference so they challenge DGS when it comes to winning and losing," Lapacek said. "We also have big games like football which has the Cannon attached to it.
While fans and players can have similar perspectives, coaches may feel some added pressure and responsibility when their teams face off in these matchups. Football and wrestling coach Zach Holtzman shares his point of view on these games.
"In my opinion our biggest rivalry is either between Downers Grove North or Hinsdale South. Many of our athletes have friends that they grew up with across town and it certainly makes the game/match feel a bit bigger. These are always competitive match ups and we continually need to focus on our effort, performance, and execution to get the job done," Holtzman said.
Each individual person involved in these heated battles will carry their own opinion on this debate however only time will tell how these paper perfect matchups will play out on the court this winter.
Leave a Comment