DGS introduces first Associate Principal for Athletics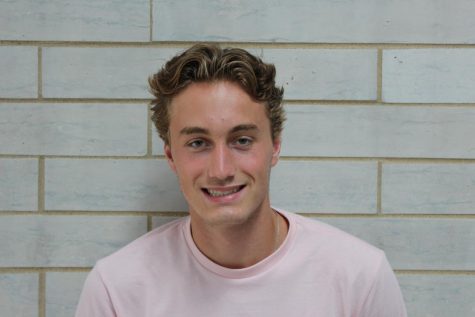 More stories from Michael Piotrowski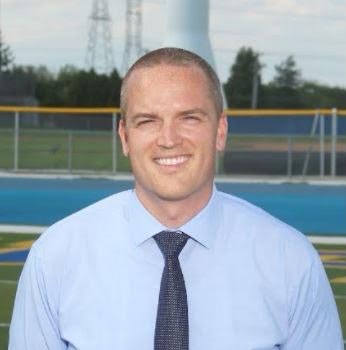 Tom Freyer has been announced as DGS's first Associate Principal for Athletics (APA). He is set to start on July 1, 2022 and will be replacing current Athletic Director Randy Konstans who is retiring at the end of year.
Freyer currently works at Carl Sandburg High School, serving as the Athletic Director and the Math and Business Department Chair. He has previously worked at Lyons Township High School in a variety of different positions. Freyer explained why he chose DGS over other places.
"One of the draws to DGS is the history of success their programs have experienced, the community support the high school receives and the incredible facilities that they offer to student athletes," Freyer said. "[Also] I was familiar with the West Suburban Conference ahead of time… the unique thing about the WSC is the community feel they have with multigenerational families, and I've always liked that about those schools."
The long-time title for this position is also changing from Head Athletic Director to Associate Principal for Athletics.
"[The main difference in the title change] is that Mr. Konstans was a 10 month employee whereas I'll be a 12 month employee… I'll also be taking part in some teacher evaluations as well… but the main primary roles will be very similar to what Mr. Konstans deals with on a daily basis," Freyer said.
Head lacrosse coach Shon Zawlock stated how an AD change could potentially positively impact a program.
"I believe Athletics and activities should be a supplemental experience to high school, and not the main focus and a student should not let sport or activities cause grades to suffer. I believe Mr. Freyer will place an emphasis on the student in every Student-Athlete," Zawlocki said.
Freyer attended the University of Urbana-Champaign and holds a Bachelor of Science in Finance, a Masters of Arts in Teaching with a concentration in mathematics and a Masters of Arts in Educational Leadership.
Many students in the building are also very excited for a new face in the building. Junior Hayley Coronado shared her perspective.
"I think he will have a very positive impact on all the programs here at DGS for many years to come," Coronado said.
Outside of work, Freyer has two kids, 11-year-old Quinn and 9-year-old Olivia, whom he spends majority of his time with. He also enjoys sports along with playing poker.
"This job takes a lot of time, so there's not a whole lot of time outside of work but in those moments I love sports, the Chicago Cubs, Bulls and Bears. My favorite band is Dave Matthews Band so whenever they are in town or around town, I try to go see one of two of their shows. I also love playing poker with my friends every chance I have," Freyer said.
Leave a Comment