Urgello reveals her experience as a pianist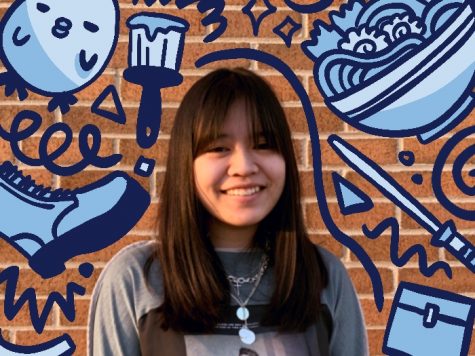 More stories from Alexis Pragides
Senior Jillian Urgello has been playing piano since grade school and often volunteers at Sunday morning masses at St. Scholastica Church as a pianist. She's improved her skills with the help of her teachers and friends. Urgello answers questions about her experience as a long-time pianist.
Q: When did you start playing piano?
A: I started playing In 2nd grade. I took lessons from my friend's piano teacher.
Q: Who's your favorite piano composer?
A: I have two favorite composers: Frédéric Chopin and Franz Liszt. I like both of them because they have a wide range of compositions. Especially Liszt has a lot of passionate and entertaining pieces.
Q: What the most fun piece to play and why?
A: Liebestraum No. 6 by Franz Liszt because it's very passionate and dramatic. The middle passage is very pretty. I played a simpler version of it when i was younger, and I really liked the way the piece sounded, and my family also liked it.
Q: What's the hardest piece to play and why?
A: Prelude in G Minor Op. 23 No. 5 by Sergei Rachmaninoff. It's hard because Rachmaninoff had huge hands, so he put in a lot of block chords into his music. My hands are tiny, so sometimes it hurts playing.
Q: What do you enjoy about playing piano?
A: It's a nice outlet. Playing classical pieces is fun since it connects you to the time period of the different composers.
Leave a Comment