Top 10 old iPhone apps you forgot about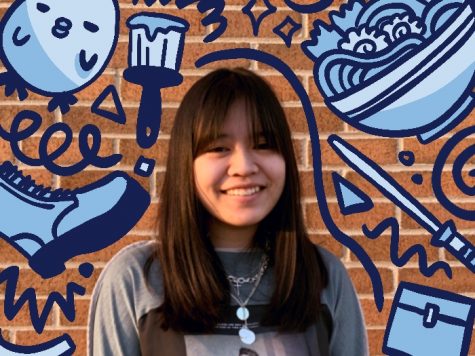 More stories from Alexis Pragides
"You got games on your phone?" These apps are the reason this classic statement was made so iconic. Let's take a trip down memory lane and reminisce about all the old apps we used to play with before the rise of Tiktok and Twitter.
#10: The Moron Test
This app gave me so much unnecessary rage as a kid, and that's why it's at #10. It was annoying and super addictive, but I'll give it kudos for being one of the original puzzle apps.
#9: Whiteboard Lite
Growing up, I loved drawing, so this app just gave me a reason to do it even more. I still have old (and really cringey) drawings up on my mom's facebook. Don't go looking for them, they're just dinosaurs and stick figures.
#8: Koi Pond
This was just one of those apps I remember opening up when there was nothing better to do. I didn't have any pets growing up, so I guess this app gave the illusion of having and feeding a pet fish — except the fish was just a bunch of pixels.
#7: Doodle Jump
One thing most of the old iPhones games had in common was their accessibility to all ages — and Doodle Jump was no exception. The only complaint I have with the game is how easy it was to lose if I just moved a little bit too far to the left or right.
#6: Cut the Rope
Another game featuring a little, green character. I never got to beating the full game since I sucked at it, but it was fun nonetheless.
#5: Touch Hockey
This game was one of the only big mobile games that would be considered "multiplayer". This was a great game I played with my brother or cousins just to pass the time during long family parties.
#4: iSoda/iBeer
This app made 10 year old me feel so cool. I remember running around, showing everyone what I was "drinking" thinking I was the best. Good times.
#3: Temple Run
Everyone knows this app, it's iconic. I wasn't that good at it, but I managed to get to the part with the blue coins every once in a while. It still holds up today as a great game.
#2: Bubble Wrap
Now this is one of those apps you could probably spend hours messing with. Of course, tapping a smooth screen to pop bubbles will never match up to the real thing, but they tried their best.
#1: Talking Tom
I personally remember using this app for evil — as in annoying my parents constantly with the sound of a high-pitched talking cat. I'm honestly surprised they didn't delete it off my device.
Leave a Comment