Two Americas: The contrasts between the U.S. Capitol and BLM protests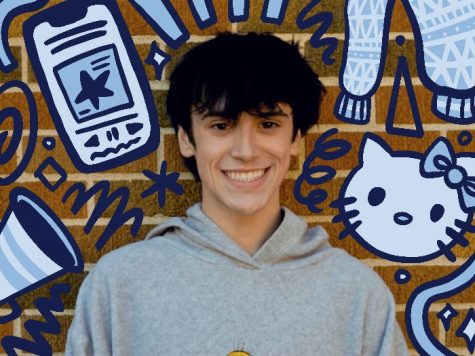 More stories from Enzo Rovito
The events of Jan. 6 strike many with a frightening familiarity of this past summer. On the front steps of our country's democracy, a frightening insurrection took place in an attempt to "maintain law and order." People are noticing a stark difference to last summer's Black Lives Matter (BLM) protests.
The riot came as the confirmation of the 2020 election, and President-elect Joe Biden's win, was underway inside the US Capitol — and on the same day that Democratic candidates Jon Ossoff and Raphael Warnock won the Georgia Senate runoff elections. But the pro-Trump "Stop the Steal" rally was planned for Jan. 6 ahead of time; Trump has been encouraging supporters to attend on social media. He even said he'd make an appearance at what he referred to as a "historic day."
Trump warned on his twitter that there will be a "very big" and "wild" protest on Jan. 6.
As the situation escalated, without law enforcement opposition, many find it hard not to think back to the BLM protests that took place last summer.
Civil rights leaders and Black Lives Matter activists have been quick to call out law enforcement for the delayed response to the riots at Capitol Hill on Wednesday, pointing out the massive amounts of police force used on Black people protesting. There have also been countless videos of cops taking pictures with rioters and endorsing their behavior.
The protests that occurred this summer which sought to honor the innocent lives lost to law enforcement were almost entirely peaceful demonstrations of the first amendment. These protests were met with violence, tear gas, gunshots and unrest. They were also met with nationwide curfews and jail-time in order to frighten American citizens.
But as thousands of Trump supporters, predominantly white, marched to the Capitol and broke into the building, forcing lawmakers and employees to evacuate, police and other law enforcement were noticeably absent. There is no wonder why Americans across the country are suspicious of the intent of law enforcement.
Rioters were breaking into offices of political figures such as House Speaker Nancy Pelosi, breaking windows and terrorizing the capital. Protesters in the summer were seen dancing in the streets, praying, kneeling in silence and many other acts of peaceful protest but the responses to those protests were remarkably unproportional to the acts at hand.
It's honestly terrifying to see the way our government can be so backwards. We live in a country where our constitution says freedom and equality for all, but the policies implemented could not make that further from the truth. The awful truth about this situation is that if it was minorities or any people who actually need change, the situation would've been handled with the same aggression that last summer's protests were.
Today's events are more than just a commentary on white privilege — they are a blatant display of hypocrisy. The Trump administration and Trump supporters alike tend to brag about their patriotism, but how patriotic can someone really be when they incite and cause widespread destruction? America shamed BLM protesters for peacefully fighting for justice but now the country allows mass destruction because their choice of presidential candidate lost the election.
There is no part of that is patriotic.
After attending the Chicago BLM protests this summer, my world view was changed. I was with innocent people protesting for innocent lives, but behind me there was screaming and mace. Watching the news today and seeing the Capitol made me sick, it was like seeing what the news portrayed the BLM protests as.
The actions that took place today, and the President's condoning them, was an act of discrimination and something that America should be ashamed of. There are two Americas and we saw the difference between them today. Don't let that difference go unnoticed.
View Comments(1)