Treats or another COVID trick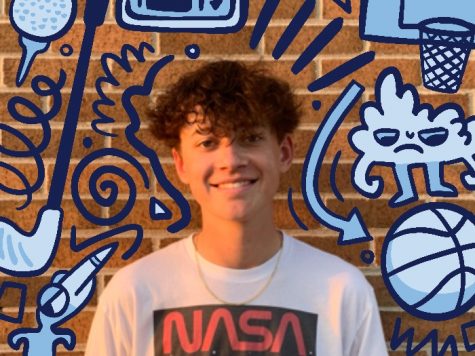 More stories from Andrew Calek
Every year, millions of children from around the country go door to door to collect delicious treats. However, this year our world looks different than ever before. With COVID-19 cases rising and many restrictions, what will trick or treating look like during a pandemic?
This year many people have spread their opinions about the topic. Anne Weinholtz, Downers Grove resident and mother of six, expresses her opinion on trick-or-treating.
"Given the current times we are living in, I feel like it would not be appropriate for my children to be trick or treating this year. My main concern is that one or all of my kids will catch the coronavirus and spread it to the whole family," Weinholtz said.
Many parents and citizens in the community share the common concern of the spread of the virus. Weinholtz states," I am concerned that everyone, including my family, may not be taking the appropriate precautions."
Local middle school student, Gavin McBrien, has been annually trick-or-treating his whole life. This year is the first year he will not be taking part in the country-wide tradition.
"My parents don't want me to go this year because it involves staying less than six feet away from other people and the touching of all the candy would be spreading a lot of germs around," McBrien said.
McBrien understands that this Halloween is different from others.
" I would like to go continue what my friends and I do every year with Covid, we have to follow the rules and unfortunately that means we just can't this year," McBrien said.
Debra Michael, dean at DGS and Downers Grove resident, is on the other side of the trick-or-treating discussion. Michael explains why she will be putting candy "out" this year.
"I did purchase candy for Oct. 31….I am planning to have a 'shoot,' probably PVC pipe to send candy down to their bag. I will be sure to keep distance and am preparing bags for neighbors in case they aren't going around the neighborhood," Michael said.
Along with Michael, Weinholtz also had a creative new way to celebrate Halloween.
" my neighbor came up with a great idea to do a scavenger hunt. The idea is for my kids to take a picture of a list of different Halloween items and receive a bag of candy that I have put together for them," Weinholtz said.
As we approach the holiday seasons, we have to adjust to the new normal. Halloween won't be canceled this year, but trick-or-treating may be something to look forward to next year.