The candid cornucopia company brings back genuine buisness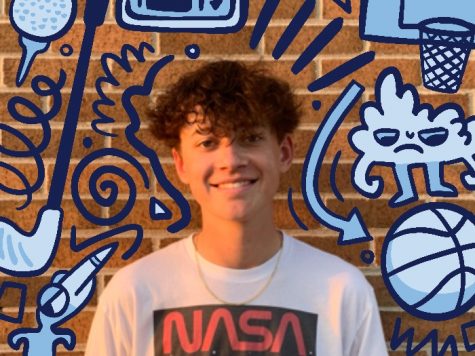 More stories from Andrew Calek
Amelia's cornucopia is a new local business in the Downers Grove area that brings fresh produce directly to your front door. This family of five started the family business to capitalize on the produce background that Shannon and Joe McBrien have learned over the years. Everyone in the family helps out including Sean, Gavin and Joey McBrien as they all try and grow this new company.
I sat down with one of their sons/employees and DGS senior, Joey McBrien.
Q: How did your family business get started?
A: "The family business started because of covid. My dad had a ton of experience in produce and thought it would be a good idea to deliver door to door with produce baskets," McBrien said.
Q: Did you originally want to be a part of the business. why or why not?
A: "Yeah I was really excited to be a part of what they started. I was actually the one that designed the logo. It's easy to stay motivated when it's for your family," McBrien said.
Q: How has business been since you guys have started?
A: "Our business has been going really well. We have made plenty of progress since we started and are going to continue growing in time," McBrien said.
Q: What is your role in the company?
A: "My role is just an employee to do whatever I need to do for right now. That may include driving a route or packing the boxes with fruit or helping with our online presence and spreading the brand," McBrien said.
Q: Who are your competition companies and why are they your competition?
A: "Our motto is fresh produce delivered straight to your door. We try to compete with grocery stores and we believe that our baskets will provide you with enough fruit for the week at a great price for the quality and quantity," McBrien said.
If you are looking for fresh hand-picked produce, look no further than Amelia's cornucopia. Delivering two times a week straight to your door. Check them out on Instagram.
Leave a Comment