COVID-19's effect on Halloween activities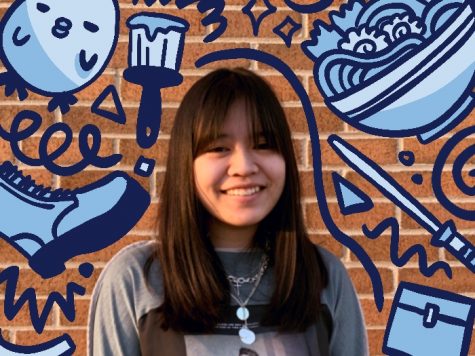 More stories from Alexis Pragides
As the weather grows colder, Halloween, or as some like to call it, "spooky season," draws near. With COVID-19 cases in the U.S. showing little to no signs of decreasing, traditional Halloween festivities such as DGS's Halloween Fun Fair, trick-or-treating and costume parties act as dangerous scenarios where the virus is able to spread quickly. This year, people will have to think of new ways on how to celebrate the holiday.
In past years, DGS has held the Halloween Fun Fair to celebrate, but the Fun Fair is cancelled this year due to strict guidelines.
DGS's Halloween Fun Fair was an exciting event for all members of the community with students in charge of all of the activity booths and kids who came dressed up in costumes to celebrate Halloween. DGS Student Activities Director Jennifer Martinez has planned the fair in past years with the help of the student council and DGS's many clubs.
"They [DGS students who volunteer] get to have a booth, and they get to run a game… when families in the community come with their little ones, they're able to walk around the entire fieldhouse. They're able to get treats but they're also playing games which is super awesome because they get to have a lot of positive interactions with all of our high school students. The kids just have such a great time and the parents are super pleased because it's a safe opportunity for their children to trick or treat," Martinez said.
Junior Ensara Sejko is apart of student council, but has volunteered at the Fun Fair previously with the Book Club.
"We would sit there and we would read these Halloween-themed storybooks to little kids, and then after the book was finished, we gave them candy… You can talk to them and it makes your day," Sejko said.
There was little talk of having the Fun Fair done virtually or even outside due to safety regulations that would be difficult to adhere to.
"There were some students that had some ideas about potentially hosting a trunk-or-treat [using the open trunk of a car to give out candy; an alternative to trick-or-treating], but with the guidance that has come from the Illinois Department of Public Health, it's really discouraged… I just think it becomes very challenging for us to be able to do something safely during these times. It's not something we're going to move forward with this year," Martinez said.
The Halloween Fun Fair acted as a fun alternative for trick or treating for many children in the community. With it's cancellation along with the risk that comes in traditional Halloween festivities, options are limited as to what people are able to do on the 31st. While having fun during the holiday is a must, it's important to remember to follow safety guidelines for the sake of oneself and others.
"I think that students need to just be safe, they need to look for outdoor, safe events that they can do," Martinez said.
Since many places are reopening for the holidays, doing research beforehand to find safe, low budget options is a great way to start. Gardens, parks and other spacious places where social distancing is possible may be holding Halloween events; they're great alternatives to staying indoors at a party.
"The Chicago Botanical Garden is hosting a safe Halloween activity where people have to buy tickets and adhere to social distancing. They get to see lights and listen to Halloween music," Martinez said.
Sejko also agrees that students should be cautious when going out this Halloween.
"I think it's best if people keep it within their close friend groups or with others they're close to," Sejko said. "You might know everyone in your neighborhood, but it's best [to be around] those you have interactions with daily."
With health being a prime concern this fall, young people must remember to adhere to social distancing guidelines, follow safety regulations and wear not only their Halloween costumes — but a mask too.