New Tame Impala album defines sound of 2020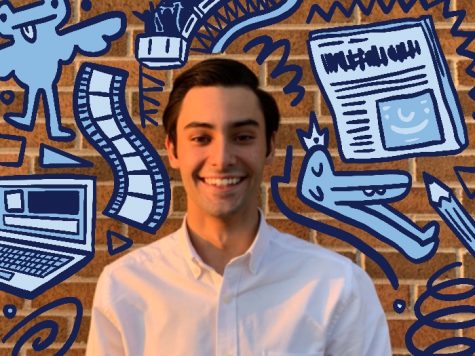 More stories from Alex Miranda
Tame Impala can be best described not as a band, but as a futuristic auditory phenomenon that is largely ahead of its time. Headed by triple-threat writer, recorder and producer Kevin Parker, Tame Impala released their first project in 2008, a self-titled EP that drove them into psychedelic pop-rock glory. Tame Impala now has four full-length studio albums to their name; the newest of these offerings, "The Slow Rush," was made available to the mass of Kevin Parker fanatics and the general public on Feb. 14, 2020.
Composed of 12 songs ranging from approximately two to seven minutes in length, "The Slow Rush," like the majority of Tame Impala's discography, is a non-conformist, largely experimental body of work in terms of sonic structure and vocal delivery.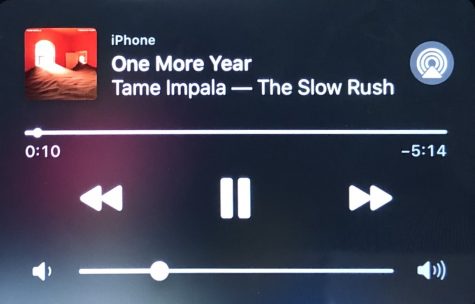 A prime example of this audible fluidity is apparent in the album's opening, titled "One More Year." The song spans five minutes and 24 seconds, yet lyrically consists of one verse, a chorus and a five-line bridge. Despite the lack of lyrics, it would be a disservice to call this introduction incomplete, as the track's fascinating groove and powerful, recurring synths create a captivatingly polished and complete feel.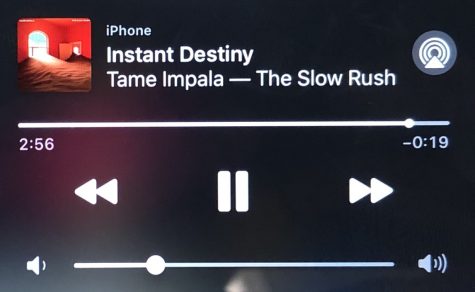 The album transitions into the second song, "Instant Destiny," which sounds like it's on an entirely different wavelength than the first track. A swift buildup of drums accompanies the lyrics, "I'm about to do something crazy, no more delaying, no destiny is too far." The lyrical content describes the concept of marital status and the sentiment of true love in the modern world.
The last 45 seconds of "Instant Destiny" stimulates a sensory overload of the highest respect, a sensation Tame Impala is almost entirely synonymous with. The feeling itself is hard to describe and can be best experienced with headphones on in a darkened room. Moments such as this one truly elevate "The Slow Rush" experience from a good album into one that cannot be missed.
Other highlights include the lead single "Borderline," which I had the pleasure of witnessing first hand at Tame Impala's headlining Lollapalooza set in Aug. 2019. "We're on the borderline, caught between the tides of fame and rapture," harmonizes Parker to the backing track of hauntingly-upbeat percussion and vocal ascension. It is worth noting that Tame Impala's live performances enhance the listening experience tenfold, as an array of multicolored hallucinatory visuals and an expansive laser light show supplement an already hypnotic-sounding setlist.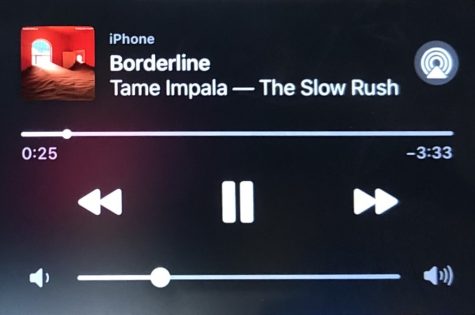 The album has a few weak points, which are still steps ahead of most other artists in Tame Impala's caliber. Regardless, it is worth mentioning that the sonically odd "Is It True" feels out of place, and "Glimmer" is an okay-at-best short track that should have either received the interlude treatment or been removed from the album entirely.
"The Slow Rush" was the first mainstream album released in 2020 that truly felt like it belonged in the new decade. Ten years from now, this album has the potential to be remembered as a primary catalyst for a new era of music rooted in pure auditory genius.
If Tame Impala's "The Slow Rush" defines the sound of 2020 and beyond, then Kevin Parker fanatics and general music lovers alike have much to look forward to.
Leave a Comment