Umoja's 'For the Culture' Creative Show gives voice to black students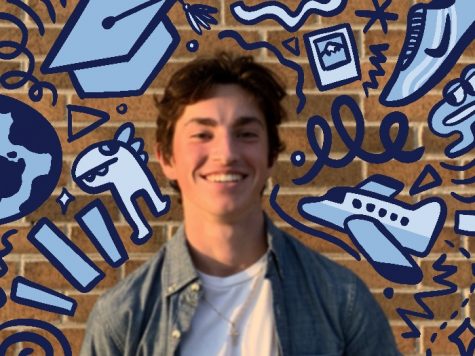 More stories from Luc Alvarez
On Feb. 13, Umoja held their first-ever "For the Culture" Creative Show where black students from DGS showcased a wide variety of talents including singing, dancing and acting. Umoja students hope that the show will foster a larger conversation about race, both in how it's represented in class and how it's dealt with in the future.
According to Umoja sponsor and in-school intervention supervisor Kenny White, the idea for the show began as a poetry slam but quickly turned into an all-encompassing creative show. He believes that it was truly the students' show that represented their talents and ideas.
"I think this platform awakens the diligence and creativity of all the students. They got to express how they view the black community and how the black community views each other. The show has brought us closer, challenged communication and collaboration skills and put ideas to work," White said.
One of those student-performers is junior Aamari Taylor who performed two of her own poems. Taylor shared where she got her inspiration for her first poem which centers around growing up black in the suburbs.
"You don't know where to go with the lack of color and if you're in AP classes you don't see as much color as you would in different classes. So that representation in school for people of color is very important to us growing as individuals. My inspiration was the need to see people who look like me doing important things to know what's possible," Taylor said.
For Taylor, participating in this show was something important to her. Even though her schedule was filled with her regular course load as well as the Black History Month play, Taylor felt that this showcase gave her an opportunity to better the DGS community.
"I've been performing on stage since eighth grade and when I'm up there I feel like I'm making my future happen. I say that if you're not doing something that scares you in a positive direction then you're doing something wrong. So when I'm performing I feel like I belong and I have to push a message out there, change how people view things or make people think," Taylor said.
White shared in Taylor's belief that the show was bigger than just a school production, but something that could spark a conversation. This conversation is one that White felt was needed and was executed by the students.
"They didn't want to be handed an itinerary or script by staff but be all hands in for the making of what is said about black culture. Umoja students also wanted to take a stance by shedding light on challenging issues such as microaggression, micro assaults and discrimination that still plagues the black race today," White said.
Overall, the students of Umoja hope that all their efforts were able to push the conversation forward. Senior and president of Umoja Stella Emezue believes that the show will be able to do just that.
"[The show's message] was to promote and appreciate the culture and to bring to awareness the struggle faced in the past and present. I feel like it will open the eyes of many to understand the struggle the black community has faced and still continues to face and overall make many people more appreciative of African American culture," Emezue said.