Award show season fails to represent music and film industries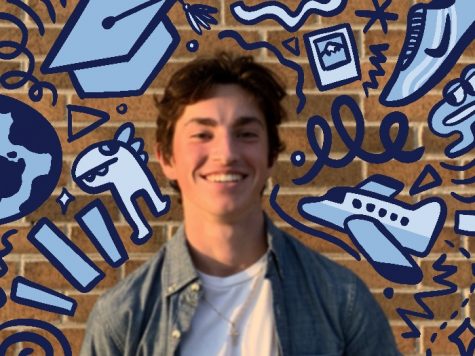 More stories from Luc Alvarez
Every winter, award season kicks into high gear with the Grammys and Oscars drawing the attention of America. It's also around this time of year that most students' Instagram feeds get filled with rants about how artists like Travis Scott or Ariana Grande got snubbed and should have won album of the year, which begs the question: who cares?
For background let's establish what the award shows actually are. For both the Oscars and Grammys, a subset of their respective industries has "members of the academy," not the general public, vote on the winners in each category. Rather than having actual fans decide on the best content of the year, the shows' winners are selected by industry insiders.
These award shows are also notorious for failing to accurately represent their industries, with the Grammys consistently being criticized for their lack of representation by non-pop genres as well as artists outside of the U.S. This year's Record of the Year category is entirely filled with American artists and lacks representation from Latin and K-Pop genres, two types of music that broke through to the top of the charts this year with artists like BTS and J Balvin holding their own in the U.S. market.
Meanwhile, the Oscars have been boycotted in recent years for failing to acknowledge the achievements of minorities in the film world. In recent years the Oscars have made strides with films like "Roma" and "Black Panther" earning Oscar nods, but there is undoubtedly more work to do to represent more diverse work from the movie industry.
This isn't to disregard the prestige of these awards — they're still the pinnacle of achievement in their industries and important to the artists involved. I still don't understand why anyone who isn't nominated for an award that night cares about them. These award shows are given the impossible task of somehow objectively determining what the "best" media is in a world where "best" has a million different definitions.
For example, when I looked at the nominees, I caught myself wondering why artists like Lizzo and Lil Nas X received nominations over some of my favorite artists like Kanye West, Juice WRLD and Rex Orange County. However, avid music listeners shouldn't look to award shows for validation of their music tastes and should instead simply enjoy the art for what it is.
Ultimately, there's no shame in having opinions different from those of industry insiders. Some may choose to closely follow Oscar races full of seriously toned films while others may enjoy blasting trap music on their way to school. In the end, it's all up to the individual to choose what they deem "best," not a three-hour award show in Hollywood.