Let your zodiac sign decide what Girl Scout Cookie you should have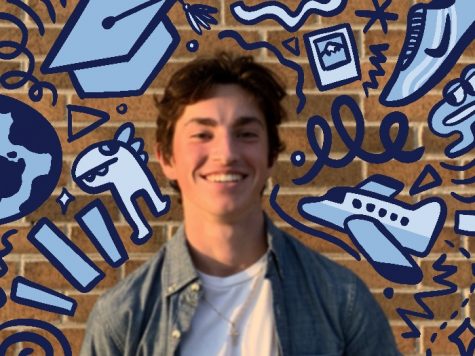 More stories from Luc Alvarez
Aquarius: Lemon-ups
These lemon-flavored cookies are the perfect thing to keep your sugar rush going through second semester.
Pisces: Trefoils
Your late-night study habits make these shortbread cookies will make the perfect snack to keep you going.
Aries: Toffee-tastic
Your 40-year-old food palette makes these the perfect cookies to have on deck when your friends get hungry.
Taurus: Do-si-dos
These peanut butter and oatmeal cookies will go great with your glass of favorite thing to drink — a warm glass of milk.
Gemini: Samoas
The combination of caramel and coconut in these makes about as much sense as you and your best friends' relationship. Give these to them and they'll love you.
Cancer: Tagalongs
Peanut butter and chocolate is a classic that you're sure to enjoy (as long as you're not allergic).
Leo: Thin Mints
These fan-favorites will give you that perfect, winter-cool rush while still indulging your sweet tooth. Even though Oreo dropped mint-flavored Oreo Thins that are ten times better, these classics are still a great option.
Virgo: Girl Scout S'mores
In one bite you'll be transported to better days of summer nostalgia and bonfire s'mores. Personally, I think these are highly underrated and deserve the cookie clout of Thin Mints.
Libra: Iced Berry Piñatas
The combination of strawberry and cinnamon will transport you to an old-fashioned bakery — or a Toaster Strudel from your freezer. At least they would if they were still sold.
Scorpio: Apple Cinnamons
These also discontinued Girl Scout Cookies would've been the perfect thing to treat yourself after a hard day at school or as a second period snack.
Sagittarius: Rah-Rah Raisins
These, to nobody's surprise, were also discontinued. These would've been the perfect cookies for a cheat day on your New Year's diet.
Capricorn: Aloha Chips
Not all of us can live out the lives of TikTok stars vacationing in Hawaii. Some of us have to settle for these, again discontinued, Girl Scout cookies.