Girls cross country strides towards end of season, starting with IHSA Regionals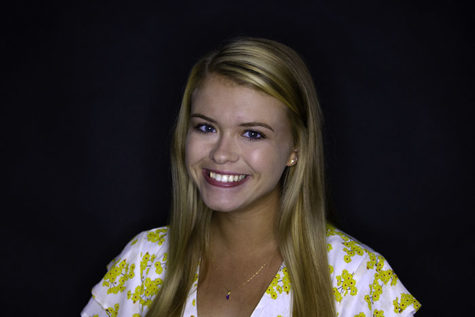 More stories from Sarah Barber
Fresh off of their 21st conference title, the DGS girls cross country team is headed into the final stretch of their season, set to compete at the IHSA Regional meet this Saturday, Oct. 26, but their momentum won't stop there — the girls are digging deep, ultimately aiming for a finish on the podium at the state meet, and hoping to qualify for the Nike national meet (NXN), two goals they've been striding towards all season. 
"This is a group that, after doing well last year and finishing 3rd [in the state], has five out of seven runners returning, so we've been able to set higher goals this year. They've been running more mileage and working harder," head coach Doug Plunkett said. Plunkett's girls are currently ranked 2nd in Ill. 
Plunkett has been pushing the girls harder than ever, with the team taking on challenging invites throughout the season, such as the Richard Spring Invitational in Peoria, Ill. and the Nike Desert Twilight Festival in Casa Grande, Ariz. 
"I think [competing at Ariz.] helped me personally realize where the team stands, because before it was [less clear], and then we got there and it was like 'OK, this is what we need to do'," sophomore Sophia McNerney said. McNerney is one of three sophomore Mustangs set to run at regionals, in addition to Kelsey Casella and Alex Spang. 
In addition to the team's young talent, their roster is also stacked with upperclassmen experience. Seniors Erin Reidy, Kennedy Warden and Brenna Cohoon have all been competing at the varsity level since their freshman season, and are eager to race in their final meets wearing navy and colombia. 
"I'm super excited. We've had high expectations the whole season," Reidy said. 
Correlating with the team's philosophy, McNerney and Reidy both expressed the importance of recovery and self care as forms of training on a personal level, especially leading up to the race.
"I take a lot of self care days, where I'll take a hot bath and calm down, and just forget about homework for a little bit and just focus on the race," McNerney said.
"Running is a weird sport and you have to keep your stress managed, so there's a lot of times where I find myself having to try to relax. We need to make sure we're drinking enough water, so [for example] I have to drink three quarters of my bodyweight in water every day," Reidy said. 
The close-knit team dynamic is considered by the girls to be one of their keys to success, and at the level which the Mustangs compete, the little things count. The girls spend all summer training and pushing themselves to their limits, and a tight bond comes as a result of that. 
"[The dynamic] has really helped with the pre-race jitters, [because] not everybody racing last year at state helped everybody encourage each other. Right now we have girls with injuries, so [the dynamic] has helped them to get back up," McNerney said.
Though the excitement and anticipation of their state run is exciting, for the seniors, it will be their final races as Mustangs, making these next few weeks bittersweet.
"It's really sad, because I know what I'm leaving, but I also what to think about what I've left behind. I know personally [the other captains and I] have had the best teams ever, we think that this year [has been] the best one, we get to leave what we've learned behind for the girls below us, and hope it [continues to be] a community of hardworking, brave, empathetic people. It's better to be a better person than a better runner," Reidy said.